While some people are still wary of venturing into Cryptocurrency, the latest news from one of the world's most known exchange may be an incentive to make people troop into the crypto world.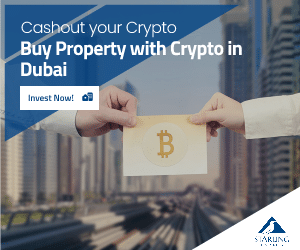 The Chinese based cryptocurrency exchange and wallet, Binance today went live on Twitter to announce that it will double users referral rewards on its platform.
In a press release which the exchange disclosed on its platform, Binance mentioned that it will twofold referral commission rewards to 40% for users who have at least 500 BNB and the development will being from 2018/05/19.
"Binance will double referral commission rewards to 40% for all accounts that hold 500 BNB or more, starting from 2018/05/19 0:00 AM (UTC)" the statement reads.
The exchange, in the release further stated that while the commission rate of users will be adjusted every day, referral reward for other users who have less than the stated amount is still fixed at 20%.
"Each user's commission rate will then be adjusted at 0:00 AM (UTC) each day based on their BNB holdings. The commission rate for all other users will remain at 20%".
How The Increased Rate Can Attract People.
Even though blockchain technology has proven its strength to the world making financial transactions seamless, easy, fast, with low cost, and its proficiency in cross-border transaction, some have turned deaf hears to the tune of the technology has they seem to perceive Cryptocurrency as a medium which can make them loose their hard earned wealth. Coupled with the fact that the market remains volatile, they want to stay away from it at all cost.
Prior, who is who around the world like Bill gate, Waren buffet, and others have on several occasions talked down on cryptocurrency, claiming that it is not worth investing in.
In the same line, in a bid to curtail the said obnoxious acts and bad omen of cryptocurrency, several social media platforms like Google, Facebook and Twitter among others have clamp down on the activities of the digital currency on their platforms with the latest one coming from Bing.
As if all this was not enough, the cryptomarket was also beefed by series of heists, crypto jacking, and crypto-related scams where people's fund were carted away. Another big action against cryptocurrency is the Security and Exchange Commission's newly devised categorization of ICOs into 'security'.
While the plague and turbulence continue to last in the space, Cryptocurrency was gradually beefed by the effect, making those who are on the threshold of giving it another thought turn away from it.
As the unrest lasts, the sector has been creating all means to make people have trust and interest in cryptocurrency, among which the latest one from Binance emerged, making people see cryptocurrency as an excellent mean of accumulating wealth.