TravelbyBit, an Australian crypto payments system, received $2.5 million from Binance, the world's largest cryptocurrency exchange, in an investment move aimed to boost adoption of cryptocurrencies.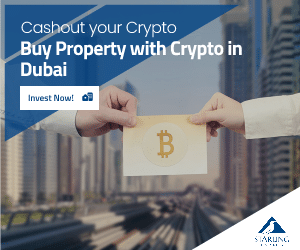 According to the official press release, Binance and TravelbyBit would combine efforts to implement a point-of-sale (POS) system the Australian crypto payments system already developed into the airports around the world.
The purpose of this move would be to boost the adoption of cryptocurrencies in the travel sector, among tourists.
"Let's start with airports and go from there. Real, on-the-ground, just-when-you-need-it use case is the key to further crypto adoption. In this light, there is no better fit than being able to use your crypto when traveling, just after you land in a foreign country, where you may not have the local currency," said Binance chief executive Changpeng Zhao.
TravelbyBit has quickly become Australia's most-relevant startup in the cryptocurrency field by adopting a very positive attitude regarding developing software and point-of-sale (POS) retail terminals that would boost adoption.
Binance and TravelbyBit, an Australian crypto payments system, joined forces to boost adoption
Brisbane airport, one of the busiest airports in Australia, was the first to adopt crypto payments. However, TravelbyBit aims higher and wants to expand to other airports, as well. In this regard, Binance invested $2.5 million in the Australian crypto payments system startup.
"Imagine traveling with multiple stopovers and only needing a single currency. We're working with the most innovative airports and retailers who want to offer their consumers non-traditional payment options and a chance to experience cutting-edge technology," said TravelbyBit CEO Caleb Yeoh.
But airports are not the only target TravelbyBit set over the time. In the beach town of Agnes Water, about 40 local retailers, restaurants, and hotels are now accepting crypto payments via TravelbyBit's POS system. Thus, the startup received appreciations even from the Australian officials.
"Tourism is one of Queensland's most important industries. TravelbyBit has devised a clever way to make it easier for visitors to our state to pay for their purchases with a growing number of local businesses accepting cryptocurrency payments," said  Queensland Innovation Minister Kate Jones.