Binance is working to change the crypto game these days.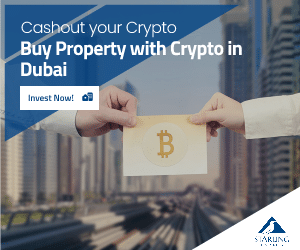 Users of Binance's multi-crypto app will reportedly soon be able to swap its native Binance Coin (BNB) for other cryptos in just an instant.
Trust Wallet supports Binance DEX, and it has a new update that makes it easier to buy cryptos without the involvement of a third party.
The Daily Hodl reported that Founder Viktor Radchenko addressed the new functionality just recently on Twitter, performing a coin swap in less than 10 seconds.
Testing a stablecoin
Binance is also testing a new stablecoin on Binance Chain that is designed to provide stability for notoriously really volatile digital assets.
Speaking at Money20/20 Europe in Amsterdam, CFO Wei Zhou says Binance GBP Stable Coin (BGBP) will be pegged to the British Pound (GBP).
"BGBP, which we are currently testing and will launch in the future. is an effort to diversify the stablecoin assets offered in the ecosystem. In line with our mission at Binance, we would like to provide users with more stable coin options and more freedom of choice."
The coin is reportedly in the testing phase for listing on Binance Jersey which is the fiat-to-crypto exchange that supports buying and selling BTC and ETH with EUR and GBP.
https://twitter.com/cz_binance/status/1134988980213018624
Great feedback on Twitter
Binance received a lot of positive feedback on Twitter after this move. A lot of crypto enthusiasts showed their excitement in the comments.
Someone said: "Binance has been shifting paradigms for two years now. As a leader in the space, many look up to you, to set the tone. We appreciate what you do."
Another user believes that "BNB is ruling the community. Expect BNB at $100 at the end of the year!"
Someone else priased Trust wallet and said: "Trust wallet is pretty good anyways. With this swap function, it makes it even better five*"
There were also the naysayers present in the comments, but a user tried to explain to them why this is so great:
https://twitter.com/simonadams19821/status/1135190480524861440