Binance US Launches Soon: The Company Unveils Strict KYC Requirements – Monero Is Not Considered For Listing
Binance said that the launch of the US-based crypto exchange is just around the corner.
Binance US to go live soon
They posted a new blog entry which says that Binance US will be going live in the upcoming weeks and this new exchange will have strict KYC requirements for users.
"KYC will be required for trading on Binance.US. Setting up a new account will require a valid government ID (driver's license or passport) and social security number (SSN) to register for access to the Binance.US marketplace, available in most US states," Binance writes.
According to the same blog post, "We are finalizing the list of states where we will start to roll out service to users and will release this list before we begin onboarding customers."
Binance also said that it would launch iOS and Android apps for the exchange, but these will not be available from the very first day.
Monero is not considered for listing on the new exchange
Binance also said that it's considering 30 digital assets for Binance US. Five important coins are missing from this list: Monero, Tron, Tezos, LEO and Bitcoin SV.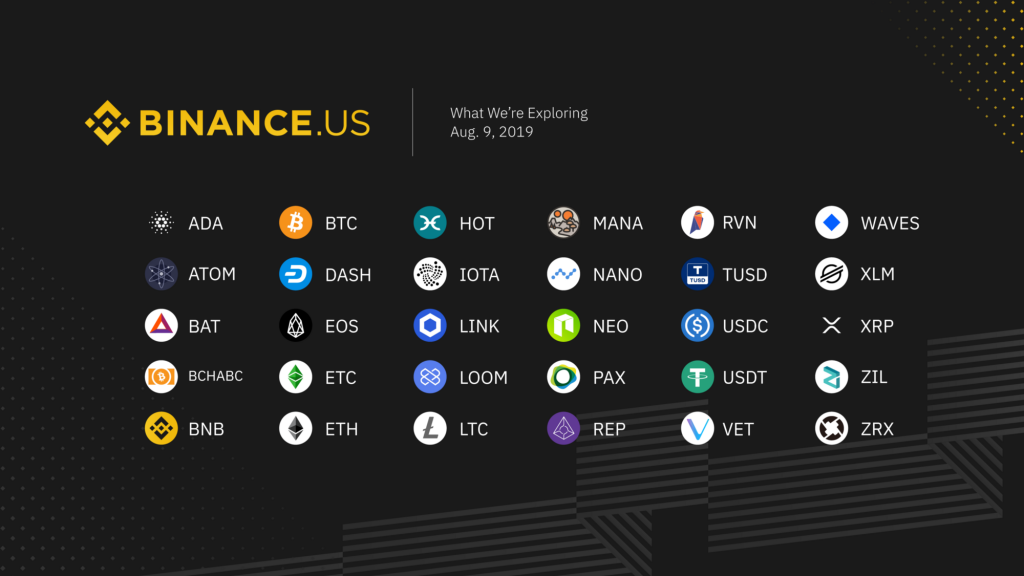 Monero enthusiasts are disappointed following this piece of news.
In other Monero-related news, Monero Talk made an exciting announcement.
The post on Twitter can be seen below.
Hi Monero Land! @GratuitasXMR is ready! If you're a daily coffee drinker, please consider purchasing your daily beans from us! Your purchase will help us grow #Gratuitas, fund #MoneroTalk & spread @monero! Check us out #coffeelovers ☕️ https://t.co/IAokff0Dn3

— MoneroTalk (@MoneroTalk) September 4, 2019
Other than this, a new interesting report regarding Monero is out.
AltcoinBuzz released a report involving the project which addresses the most important issues related to it: updates, releases, partnerships, price factors, past, and upcoming events, and more.
The online publication listed the upcoming events:
Dev Meeting – monero-dev IRC channel (September 8, 2019 – 17:00 UTC)
Monero presence (booth and speakers) at World Crypto Con – The Cosmopolitan of Las Vegas, Las Vegas, NV (October 29-31, 2019)
Monero is currently trading in the green at the moment of writing this article and the privacy-oriented coin is priced at $78.32.