With the mission to take the online commerce into the future, BitBay decentralized marketplace project is a very promising concept. BitBay Market operates with three base features, namely, unbreakable contracts, decentralized peg, and its own BitBay (BAY) cryptocurrency.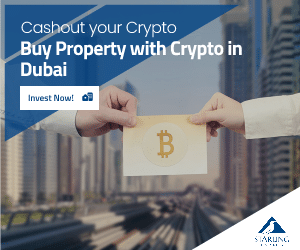 As the cryptocurrencies market is characterized by high volatility and instability, many crypto- and blockchain-based businesses are working on building new projects and technologies to tackle these shortcomings.
That's what BitBay Market wants to do, namely, to increase the stability of the market and to reduce the volatility, to help the market mature. And they plan to achieve that with their proprietary decentralized marketplace which aims to bring the e-commerce concept to the next level.
The Core Features Of The BitBay Decentralized Marketplace
To accomplish its mission to reduce volatility and increase stability in cryptocurrencies universe, BitBay Market employed several unique features, including:
Unbreakable Contracts – the two parties in a transaction agree directly without intermediaries or escrow fees;
Double Deposit Escrow – the parties involved in an agreement deposit the same amount of tokens to avoid frauds or scams;
Cash for Coins – members of the marketplace can directly exchange cryptos and fiat;
Above all, BitBay decentralized marketplace comes with multisignature wallets to ensure users' account security and Tor and proxy options to guarantee the privacy of the platform's members.
However, the main feature of the BitBay Market concept is the decentralized peg which we will discuss in detail in the next section.
BitBay Market implements the world's first decentralized peg
The world's first decentralized peg employed by BitBay decentralized marketplace was developed by David Zimbeck, the lead programmer at BitBay, and is designed to tackle the current shortcomings in the cryptocurrencies market, such as the increased volatility and reduced stability.
According to BitBay Market's decentralized peg white-paper, this feature is effectively controlling the supply chain to maintain the value of a cryptocurrency, BitBay (BAY) in this case. However, the technology could be implemented to other cryptos, as well.
The idea of the decentralized peg is to develop a financial environment where each cryptocurrency can survive different conditions of the market, regardless of its popularity and support.
As for the BitBay (BAY) cryptocurrency, the coin is now the 205th in the cryptocurrencies market and trades at $0.017726, at the moment of this writing.
To learn more and get in touch with the BitBay decentralized marketplace project, you can visit them here or connect with them on Facebook, Twitter, or Telegram.