According to the latest experts' opinions, there are some bullish targets sets for Bitcoin's price and one ETH competitor. Check out the latest reports below.
BTC and ETH competitor price targets are out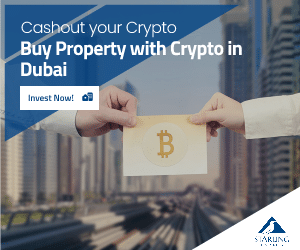 A popular crypto analyst is setting bullish price targets on Bitcoin (BTC) and the Ethereum (ETH) competitor Aptos (APT). It's also important to note the fact that he warns prices may dip first.
Pseudonymous crypto trader Altcoin Sherpa said recently that Bitcoin would soon hit the $19,000 price range.
The king crypto has been rallying in recent days. At time of writing, Bitcoin is changing hands at $18,182.
"BTC: Eventually I think that $19,000 is the area that price will go to, just don't know if we dip first or not. I think we fill this gap out a bit and there's more liquidity higher than current price."
He also check out the price of Aptos and made sure to highlight that it could surge by more than 31% if Bitcoin continues to rally.
"APT: Targeting $7 to fill this gap overall as long as BTC plays nice."
He made sure to drop a warning as well. He said that while the crypto market has been rallying in recent days the bottom is likely not in. However, he says there are opportunities to turn profits with the price action.
"[In my opinion] it's unlikely this is the bottom, there's still probably more pain to come. With that said, there are still opportunities like the ones we have had the last few weeks – enjoy these times because it could be a while before we get another mini alt run like this one."
The crypto market exploded during the past few days, and traders are looking forward to new heights for the most important digital assets out there. The predictions about the prices continue to remain really bullish these days.