On-chain crypto analyst Willy Woo is addressing the current terrible situation in the crypto market these days. Check out the latest reports below.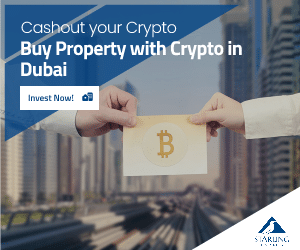 On-chain analyst Willy Woo explained that the crisis in the global markets is leading crypto investors to disregard Bitcoin's fundamentals and sell their BTC.
Woo said that the start of this week's capitulation was led by futures selling.
The trader says he's not certain if Bitcoin has reached its bottom yet or not. Here's what he had to say below:
"Is the bottom in? I don't know. Fundamentals taking a back seat to fear-driven trading. What I do think is we are not trading BTC, we are trading macro and equities."
He continued and said the following:
"Right pane is SPX [Standard & Poor's 500 Index] support which will determine BTC directionality, left pane is the equivalent BTC support."
Woo notes that Bitcoin's liquid supply shock ratio has dropped off a cliff.
"Supply shock is the ratio of coins held by holders vs non-holders. Roughly 84,000 BTC moved away from hodlers…"
The analyst also explained the fact that one big reason for that high number is the Luna Foundation Guard (LFG), a non-profit organization built to support the Terra (LUNA) ecosystem.
Reasons for the crypto market fall
There's a massive carnage that's taking place in the crypto market these days. Terra is dropping in price and below, we'll analyze the reasons for the digital asset's price drop.
Financial Express online publication is analyzing the reasons for which Terra is dropping in price.
They revealed that Terra (LUNA) holders are 96 percent poorer than what they were 7 days back.
"LUNA price has fallen by over 96 per cent in the last 7 days to $3.36. In the last 24 hours itself, LUNA has fallen by around 90 percent," says the online publication mentioned above.
They also reported that Terra's ranking has also alarmingly dropped to 37th in terms of market capitalization.