Bitcoin (BTC) Indicator Flashes A Bull Signal – We Might Be In A Bull Market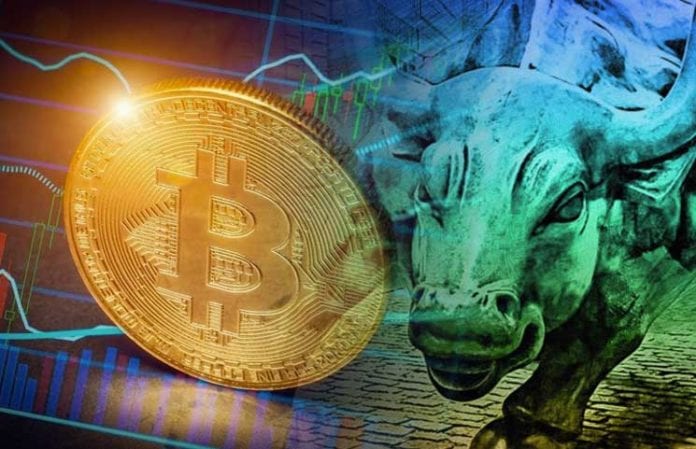 A week has passed since the bulls made their presence known in the crypto space in 2019.
Bitcoin-related predictions continue, and they're still bullish.
Tom Lee says there's a bull indicator
Wall Street analyst Tom Lee has recently noted that this company's proprietary Bitcoin Misery Index (BMI) has just hit a three-year high of 89.
This is a sign that the price of BTC has already hit a bottom. More experts and crypto analysts have said that Bitcoin has hit a bottom this year and we're out of the long crypto winter, and Lee confirms this.
The BMI features a scale from 0 to 10, and this is designed to provide investors a look at how "miserable" BTC holders are, based on the digital asset's volatility and price, says The Daily Hodl.
Back in 2018, Lee described the mechanics of the scale to CNBC:
"When the Bitcoin misery index is at 'misery' (below 27), Bitcoin sees the best 12-month performance. A signal is generated about every year. When the BMI is at a 'misery' level, future returns are very good."
We might be in a bull market
According to Lee, the current score of 89 has only been seen during bull markets and "the main takeaway is that BMI reaching 67 is further evidence the bear market for Bitcoin likely ended at $3,000."
On the other hand, in the short term, the number also shows that BTC profit-takers may cause the crypto to fall as much as 25% before climbing back up, which would bring the price down to about $3,743.
The Bitcoin Misery Index reached 89 on 4/2. Highest reading since June 2016. Means good and bad.

Good–> Since 2011, BMI >67 only seen during $BTC bull markets. More evidence bull starting.

Bad –> BMI >67 after peak, $BTC falls ~25% = Profit taking ST.#bitcoinmiseryindex pic.twitter.com/X55q2ypiCA

— Thomas Lee (@fundstrat) April 11, 2019
Recently, we also reported that CNBC contributor Brian Kelly says that Bitcoin is heading for brand new all-time highs.
He said that he believes this will happen over the next couple of years, so it's not a prediction for the short term.
"Without question – this next cycle. You're talking probably a two-year cycle. In 2020, the supply of Bitcoin is going to get cut in half. The cycle for Bitcoin is usually about a year before to a year after. So over these two years, you will likely get this big upswing, particularly if the institutions come in, and I think we surpass all-time highs," he said.