The famous and successful cryptocurrency investor Mike Novogratz, also the CEO of Galaxy Investment Partners, revised his optimistic approach regarding Bitcoin (BTC) and recently said that he doesn't see a price surge soon unless institutional investors come in. However, according to Novogratz, that could happen in the first months of the next year so that we could witness a Bitcoin (BTC) rally in Q1 2019.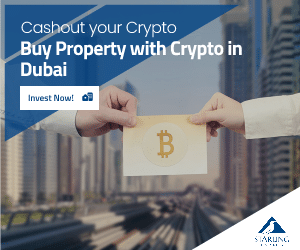 In discussion with Erik Schatzker on Bloomberg Markets: The Close, Mike Novogratz, Galaxy Investment Partners CEO, also said that Bitcoin (BTC) price wouldn't surge above the $10,000 mark in 2018.
"One thing you learn in this process is that everything takes a little longer than you hoped it would. I don't don't see us breaking $10,000 by the end of the year," Mike Novogratz said for Bloomberg.
Besides Bitcoin (BTC) possible rally in Q1 2019, Novogratz also debated the Fidelity Investments' decision to come up with crypto custody services dedicated to institutional investors. On this topic, Novogratz said the Fidelity Investments' idea would favor the cryptocurrency market.
All Cryptos Are Safe And Bitcoin (BTC) to Rally In Q1 2019, Thinks Mike Novogratz
Also, in September, Mike Novogratz told CNBC that he sees the Bitcoin (BTC) price surging by about 30 percent by the end of 2018. Back then, he added that once the leading cryptocurrency in the market breaks over the $10,000 mark, "institutions will have an 'all clear' sign for people, big institutions and pension funds to start investing."
On the other hand, Mike Novogratz keeps his optimism also regarding cryptocurrency market's capabilities of overcoming all the maximums it achieved in the past. He believes the crypto market might soon exceed $20 trillion.
"Cryptocurrency is a global revolution. The internet bubble was only a US thing. It was rich US people participating. Cryptocurrency is global. There are kids in Bangladesh buying coins. It is monstrous in Tokyo, in South Korea, in China, in India, and in Russia. We've got a global market and a global mania. That will feel like a bubble when we're at $20 trillion," Mike Novogratz stated.