John Paper hedge fund manager at Pfeffer Capital insists that Bitcoin can replace gold and is better in all respects than precious metals.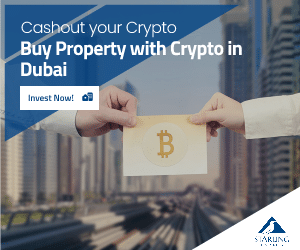 Paper said on April 24th in CNBC's Fast Money program, "Bitcoin will rise to over $90,000, potentially to $ 700,000." Also, the value of bit coin and cryptographic assets may fall to zero, but it could rise to a much higher level than now, he said.
"When Bitcoin equals $ 1.5 trillion worth of private gold bullion, then Bitcoin will stay at least $ 90,000," he said. Bitcoin today has a total value of $ 150 billion.
Paper predicts that if the Bitcoin is a major reserve currency, the price may be higher, and that the likelihood is not great, but it still exists. He suggested an approximate basis, claiming that when Bitcoin accounts for 25% of foreign exchange reserves, the network value would reach $ 6.4 trillion.
"Bitcoin will not be used as a means of payment, such as buying coffee in developed countries. But in certain countries where the currency system has collapsed, Bitcoins can be used routinely. "
"Gold is a tool that does not fit the present. Our society has already entered the digital society, but still uses yellow metal. We need to overcome this and use value storage appropriate to the digital society. "
On the other hand, the paper 's view is similar to the Winklevoss brother' s claim that 'Bitcoin' is better than gold for 'value storage'.
Bitcoin also has the advantage it isn't heavy and can be transferred anywhere in the world to anyone with an internet connection
Image: Shutterstock.com