The crypto market looks pretty bloody today, with most of the important coins trading in the red.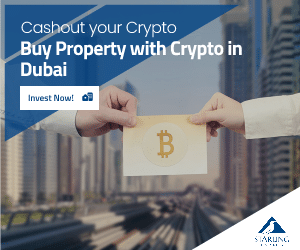 Litecoin was recently in the spotlight when Willy Woo talked about the fact that there are some technical signs for turning bullish for Litecoin, and what's actually happening is that LTC may be the one who paves Bitcoin's next spike.
Activity on the Litecoin network intensifies
It's been just reported that according to Willy Woo who is an important name in the crypto space, investor activity on the Litecoin network is poking up.
"Using on-chain investor activity, which gives a read of where this may go; LTC is already very bullish, while BTC is still consolidating around an early bullish swing," he said.
He continued and explained that "In a nutshell, I'm expecting a bullish run in BTC lead by LTC as a confirmation signal."
At the moment of writing this article, Litecoin is trading in the red and the coin is priced at $49.86.
Bitcoin could be in the first stages of a new bull run
Regarding BTC, Woo said that on-chain metrics, including miner activity, suggest that BTC is now in the first stages of a long term bull run.
Even if there are a lot of bullish predictions regarding the price of the most important coin in the market, not everyone agrees.
For instance, Tone Vays said that BTC would fall below $6,000. He is ready to become bullish on BTC in the long run if it can move to $8,500.
"Here's the good news. If we can stay above $7,700 and then go higher than $8,500, I might be bullish the rest of the year. I just don't think it's going to happen. The charts will make me a bull. I just don't think the thing that the charts have to do to make me a bull is going to happen."
Bitcoin is currently trading in the green and the most important digital asset is priced at $8,133.23.