Bitcoin Is The Ideal Store Of Value After Oil Hits Historic Lows – Crypto Analysts Debate The Issue
The other day, we addressed the mindblowing event surrounding oil – the oil market had crashed below zero.
Investors who have flooded into the oil markets are risking significant losses, according to commodity specialists.
The coronavirus pandemic hit the world really badly, and half a glut of crude oil as retailers, restaurants, manufacturers, and airlines struggle through the economic downturn.
The unprecedented drop in demand has pushed the US oil futures prices to historically low levels, and one barrel clocked in below $0 on Monday.
A lot of crypto analysts are debating the issue, pointing out the the fact that this is just one more piece of evidence that Bitcoin and crypto are the best store of value during these gloomy days in the middle of which we are.
Crypto analysts debate the collapse of oil
Max Keiser, Bitcoin bull and host of the Keiser Report, talked about what happened and calls the event a paradigm shift.
"I think the world is experiencing a paradigm shift away from oil so the historic highs we've seen in price might never come back."
Tyler Winklevoss, founder of crypto exchange Gemini stated the following as cited by the online publication the Daily Hodl:
"After today, oil can no longer be considered a reliable store of value. Your next best options are the U.S. dollar (gulp), gold (scarce), or Bitcoin (fixed)."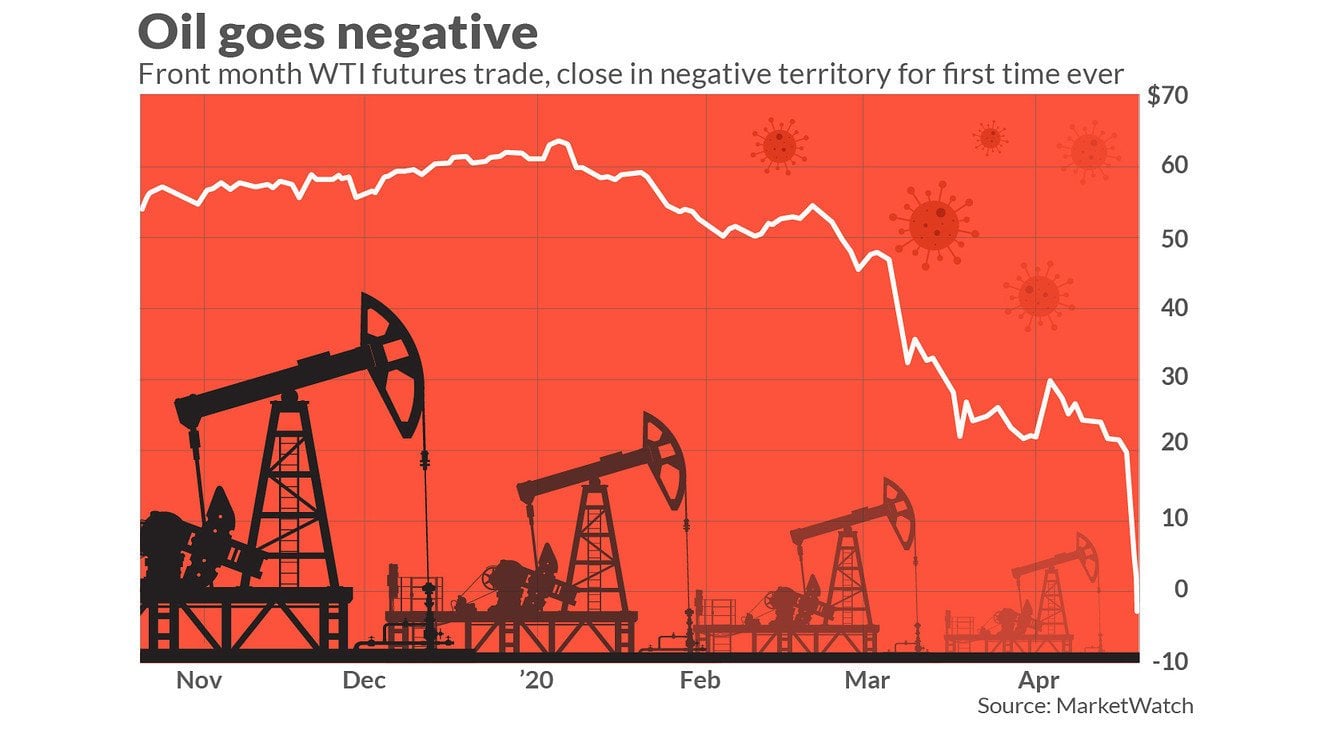 The collapse into the negative territory is only temporary
It's also important to mention the fact that there are also various analysts who are speculating that this collapse into he negative territory is only temporary.
The same online publication mentioned above also bought up Alasdair Macleod, head of research for GoldMoney who said the following:
"[The] real price is what's at the supply end of the pipeline, not the temporary depressed cash price at the delivery end. However, storage problems can be expected to hit the 6-month price in due course."
Crypto analyst Peter Brandt also says that Bitcoin is the ideal store of value in the current scenery, but, on the other hand, he's debating whether BTC can hold its promise.
We recommend that you head over to the original article in order to check out more details about what Brandt and more significant names in the crypto industry have to say about the matter.
Regarding Bitcoin's price today, at the moment of writing this article, BTC is trading in the green and the king coin is priced at $6,935.23.