Bitcoin-related predictions are becoming more and more optimistic this year.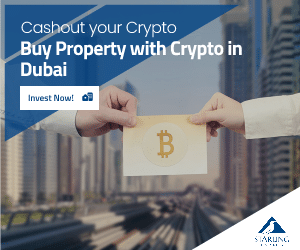 Prices have been finally moving, and there are more and more achievements that lead to crypto mass adoption.
Tron's Justin Sun believes that the bear market has eventually come to an end and Bitcoin has already hit a bottom. From now on thing can only get better.
Recently, Cryptopotato brought into the highlight a new historical report that suggests the fact that BTC's price can hit $102,000.
More precisely, the online publication writes that the prices will likely reach somewhere between $102,000 and $336,000.
This is not the only bullish prediction involving the price of BTC that popped up lately.
Jack Dorsey's prediction
Twitter and Square CEO Jack Dorsey has some exciting predictions involving Bitcoin these days.
He recently said that the BTC whitepaper is one of the "most seminal works" of the last 20 years.
During a brand new interview on the Tales from the Crypto podcast, Dorsey highlighted his first experiences with the digital assets and he also talked about the reasons for which he decided to integrate BTC with Square's Cash App.
He addressed the subject of Bitcoin and the blockchain tech, and he detailed how he believes that these can impact the growth of the Internet overall.
He basically believes that we're looking at a "massive acceleration" that's on the horizon.
"Imagine being born this year, growing up only knowing that the potential for a global currency exists," he said as reported by The Daily Hodl.
He continued and said that "I think there's a massive acceleration that is going to happen within the next ten years because the generation growing up only knowing these technologies exist – pairing AI with blockchain, and being able to have this amazingly accessible environment to program in."
We recommend that you listen to the complete audio to hear what Dorsey has to say.