The crypto world is welcoming another trusted member among its news platforms for all enthusiast crypto fans: Bitcoin News announces that its very own news platform is now officially live.
Main goals of Bitcoin News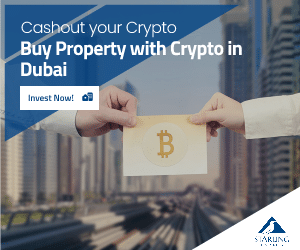 The platform emerged as the new source for Bitcoin and Blockchain related news and its goal is quite straightforward – Bitcoin News works hard to bring awareness to the general public on the latest media reports, events, policy changes, and technological advancements that are taking place in the cryptosphere.
Bitcoin News aims to meet the continually growing demand for objective news reporting that comes from crypto communities that are expanding with each passing day as their favorite industry is gaining more recognition and visibility in the financial sector and more.
The platform provides clarity to events and opinions that have a strong potential to affect the mainstream and institutional interests while at the same time acknowledging the vast diversity of global developments that are involved in the blockchain technology and the overall cryptosphere.
Providing objective news with high integrity
We're living in a scenery in which information is transformed into fake news almost everywhere we look, so it's essential to provide objectivity and the truth.
Bitcoin News understood this, and the platform focuses on delivering actual, fact-based reporting that is "fair, transparent and sensible, doing its utmost to review all news sources," as noted in the official press release.
Bitcoin News focuses on publishing daily stories that are written and curated by highly prepared journalists, mainly on Bitcoin and all developments blockchain-related.
The platform focuses on major news and events, and its view is to develop investigative content that will inspire the crypto community interact with one another in a democrat dialogue.
Bitcoin News is backed by independent media and crypto veterans who are not involved in any blockchain sponsorship and are free of any kind of influence.
The platform is the result on a lot of years of brainstorming, experience and futuristic vision and its foundation lies in the belief that crypto journalism is a public service that should only focus on serving the best interests for its readers.
Market capitalization news
Bitcoin News also includes a Market Cap page for crypto market capitalization and this will turn out to be a great and useful resource for traders who have to track the daily performance of the over 1,400 crypto coins that are currently on the market, starting with the Bitcoin giant and going all the way to smaller projects such as UTRUST and many more.
The team behind Bitcoin News hopes that independent crypto journalism is here to stay and they will make sure that it continues to be enjoyed by many international readers.
Bitcoin News looks forward to welcoming more participation from the crypto community all over the world.
Useful links:
Visit BitcoinNews.com at https://bitcoinnews.com
Follow BitcoinNews.com on Twitter: https://twitter.com/BitcoinNewsCom
Telegram updates from BitcoinNews.com at https://t.me/bconews
Check out the BitcoinNews.com Instagram account: https://www.instagram.com/bitcoinnewscom
Subscribe to latest stories via the Bitcoin News RSS feed: https://bitcoinnews.com/feed/