Do you ever wonder where Carlos Matos, the infamous BitConnect speaker from the Bronx took off? Well, you landed in the right place if you have.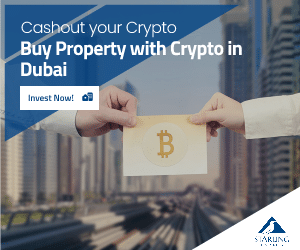 For those of you who forgot or who never heard of the massive scam, here's a brief throwback to what actually happened.
BitConnect, a scam's anatomy
The year started with one of the largest crashes in the cryptocurrency world in recent history. There were dozens of billions of dollars lost as prices kept falling. There were various reasons that triggered this and one of them involves something extremely sinister – an Indonesian company called BitConnect which ceased to operate and revealed that it was practically nothing more and nothing less than a Ponzi scheme. The company made thousands of people lose everything they had.
BitConnect was launched in February 2016 and it managed to become one of the most successful cryptocurrencies until the beginning of 2018.
The company became infamous when a YouTube video of their Thailand conference appeared displaying some pretty strange behaviors from their guest speaker, Carlos Matos. The company's eccentric representative used to claim that his own investment in BitConnect has paid off several times over. "My wife still doesn't believe me," said Matos at the time, describing how rich he has become.
BitConnect was practically built to recruit others and give higher rewards for referring people to join the network. Due to Carlos Matos' enthusiast support for the platform, he has been the subject of unlimited controversies.
Where's the man now and what he's up to these days?
This is the question that many people from the crypto business are asking. Unfortunately, we don't have the answer to this stringent question and all we know is that he's been thanking all the scammers who have ever fooled his because and all investors who supported him because he had to learn a lot from both camps.
It's important to know that social media is flooded with fake accounts pretending to be Carlos and they cannot be trusted. Until we find out something new and genuine about Carlos, remember that when you're hearing "Hey hey heeeeeeeeeey… Hey hey heeeeeeeeeey… Hey hey heeeeeeeeeey. What's-a what's-a what's-a what's-a what's-a what's-a what's-a what's-a what's UP" just run and never look back.