To start of let's go through Staking: This is a way to generate passive income with cryptocurrencies. They create income by earning interest on the investments done.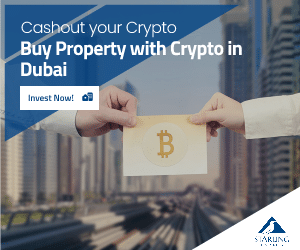 So yesterday, Bitfinex announced the launch of a Staking Rewards Program.
Cosmos (ATOM), V.Systems (VSYS) and EOS will be the Staking Options
Staking Services offered by Bitfinex gives to their users the chance of earning up to 10% interest per year. The way to do it will be by depositing and holding their assets (cryptocurrencies) on the exchange.
Although since it started yesterday, the program includes only Cosmos (ATOM), EOS, and v.systems (VSYS). Tezos (XTZ) is the next in line, expected to be on the Staking Program in May.
Bitfinex CTO, Paolo Ardoino, explained that their exchange wants to engage their Customers and the Crypto Community with new and innovative products and features.
The Staked Tokens will, on a similar way to the other cryptocurrencies, stay under the control of the exchange. 
The Huge Growth in the Crypto Staking Popularity
This is in fact an announcement around the feature Bitfinex launched. But, this Staking Program feature exists as well in other Exchanges. Such as Binance, Kraken and Coinbase.
We do have to keep in mind that Bitfinex was the first to offer 10% yearly returns. Since the others offered always numbers between 5% and 7%.
The Boogeyman of Crypto Exchanges – Hackers
This is definitely an amazing feature that can attract a great number of people. It has to be kept in mind that Exchanges are not an unbreakable safe.
To store large amounts of Cryptocurrencies on exchanges is very risky. Most traders do it while trading and they remove them in the end of their session. Which tells a lot about their trust on the exchanges. Because in the end of the day, the security of an Exchange ends when a Hacker finally breaks it.
While exchanges work on a daily basis on their security, innovations for the customers, adding new Currencies to their market and Marketing ideas. Hackers work on a daily basis on way to destroy their security and steal the most they can find.
Ever since Cryptocurrencies got famous and more and more exchanges start to come to life. Reports of exchanges that went bankrupt because of Security breaches is always growing. With this comes the fact that if the Exchanges go bankrupt, the money of their customers deposited will most probably disappear as well.
Staking can be a great option and very profitable in the long run, but people need to acknowledge that in the worst case scenario the amount being staked can suddenly disappear. I do see staking as a feature without cons If the Exchanges does prove of their security system won't be breached or even if so the staking options stay intact. Or if the exchanges gives to the customers some kind of insurance for their Staked Cryptocurrencies.