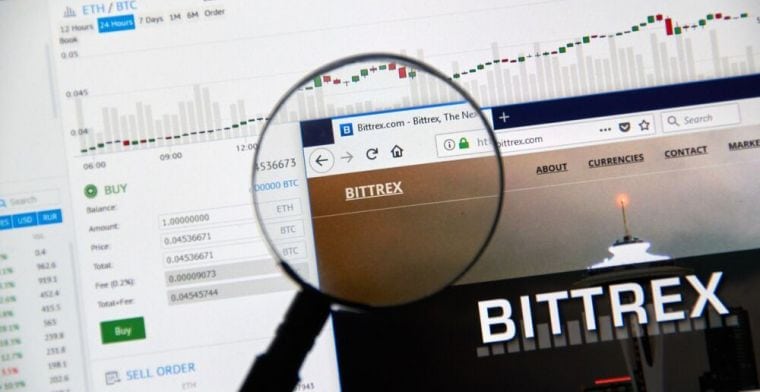 The famous cryptocurrency exchange Bittrex just made an announcement that it would delist Bitshares (BTS), Bitcoin Gold (BTG), and Bitcoin Private (BTCP) from its platform.
The wallets of the three before-mentioned digital assets would be removed on Monday, November 5th, 2018, and any amount of Bitshares (BTS), Bitcoin Golf (BTG), and Bitcoin Private (BTCP) that remains after the closure will not be recoverable.
Until November 5th, anyone can withdraw their BTS, BTG, and BTCP holdings by accessing the "Withdraw" option under the "Wallets" section of their accounts.
However, none of the before-mentioned digital assets has active markets on Bittrex cryptocurrency exchange platform. Despite that, Bittrex allowed users to keep their BitShares (BTS), Bitcoin Gold (BTG), and Bitcoin Private (BTCP) holdings in the exchange's wallets.
Although it seems weird that Bittrex is not trading BTS and BTG since these assets are top-50 cryptocurrencies, they have solid reasons why they seized such exchange operations. To learn more about Bitcoin, you can check BitIQ App.
Bittrex to delist Bitshares (BTS), Bitcoin Gold (BTG), and Bitcoin Private (BTCP) in November
First, Bitshares (BTS) was delisted from Bittrex exchange platform in 2017 when the startup declared that operating a BTS node is too tricky, and is not worth the operating cost.
Secondly, Bittrex removed Bitcoin Gold (BTG) from trading last month, September 2018, when the BTG network experienced the most significant 51% attack in its history. When Bittrex asked Bitcoin Gold team to recover the 12,372 BTG stolen during the hack, the BTG crew refused that.
As for Bitcoin Private (BTCP), Bittrex has never traded this digital asset as it was airdropped to Bitcoin (BTC) holder back in February this year.
However, these three digital assets are not the only ones Bittrex will delist. According to an earlier announcement, Bittrex would also remove Auroracoin (AUR), Bytecent (BYC), Credibit (CRB), OMNI, and Spreadcoin (SPR).
At the moment of this article, Bittrex cryptocurrency exchange is the 35th most popular such platform in the world.