Security tokens are replacing utility tokens at a pretty fast pace, and they are expected to grow exponentially during the next year.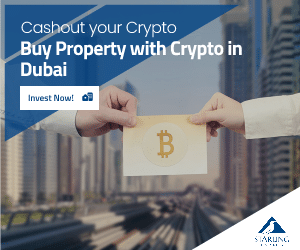 The industry welcomes a first of its kind platform these days: BlockVentures blockchain startup announces the launch of the very first comprehensive security token listing platform in the industry named Securities.io.
The platform's primary goal is to support financial backers with plenty of news, advice, and useful data on tokens and securities as well.
Securities.io focuses on becoming a household name in the blockchain powered tokenized securities market.
Securities.io main features
The platform aggregates all available data for financial backers who want to learn more about security tokens.
Investors are able to search for security tokens that have completed funding or which are currently in the process of either fundraising or are scheduled to raise funds.
Available data includes legal, STO amount, the start and end dates of a fundraising campaign, corporate and business-related details, and who powers the token issuance.
Securities.io CEO Antoine Tardif says "Securities.io will become the go-to resource for investors who wish to source investments in tokenized securities, and for companies who are launching securities to recruit investors."
The platform enables investors to find new investment opportunities and also learn more about new offerings.
Tardif continued and explained that a lot of users are confused regarding security tokens, and the platform wants to make it easier for them to locate all the required information.
The main focus of the platform will be to differentiate itself by specializing exclusively in tokenized securities.
Closing words
Security tokens involve enhanced transparency, but on the other hand, these requirements protect investors from fraudulent activity.
So, in the long run, if you want enhanced security and transparency, security tokens are the choice for you and Securities.io is the best place to inform yourself on the subject best.