An important Bloomberg analyst said that the crypto space is headed towards $10,000,000,000,000. Check out the mind-blowing reports below.
Bloomberg analyst drops the bomb on the crypto space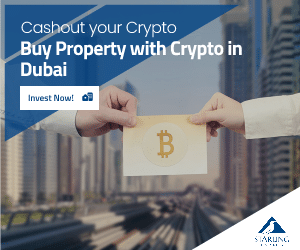 Bloomberg Intelligence analyst Jamie Coutts believes that the cryptocurrency market could grow by 6-7x this cycle.
Coutts predicts that as the total market cap of $1.483 trillion at the time of writing increases, certain trading strategies will become more popular.
"As the crypto asset class heads towards $8-$10 trillion this cycle, I expect to see the proliferation of systematic and factor-based strategies. Watch for funds with proven out-of-sample returns and two cycles under their belt to go from sub-$25 million to $500 million -$1 billion [assets under management]."
Coutts dismisses the notion that the recent bullish price movements in the crypto market are solely due to the anticipation surrounding the approval of a US spot Bitcoin (BTC) exchange-traded fund (ETF).
According to him, the signals were already clear in Q1 that the very essence of asset allocation was changing, and it's just that most people didn't take notice of it.
Additionally, Coutts had recently highlighted that the number of Bitcoin addresses that are still holding BTC after two purchases has reached an all-time high.
This suggests that investors are holding on to their investments for the long haul, in anticipation of the approval of a spot Bitcoin ETF.
"Despite a 100% rally in 2023, so far it's been firm hands. Bitcoin addresses that have bought twice and not sold hits new ATH 844,000. This amounts to over three million BTC or 16% of the circulating supply. HODLers (hold on for dear life) will make ETF investors pay up."
In other recent news, according to billionaire venture capitalist Chamath Palihapitiya, the market is poised for a strong rally as a flood of capital searches for new opportunities.
In a recent episode of the All-In Podcast, he stated that the macroeconomic outlook for the United States is starting to look positive.