Do you like gambling? Are you a risk taker? Do you place bets on every game in sports you do not even understand? Do you walk around calculating the odds of seeing a red car in traffic? Well, there is an ICO that will knock you off your feet and make you fell like you are in Vegas while in fact you are at the comfort of your home, desk or even stuck in traffic but playing on your smartphone. (Please do not play any of these games while driving.)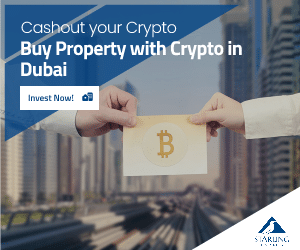 BotGaming is a blockchain powered gambling platform for messenger bots in our favorite messaging apps. Currently, the team has working gambling games on 7 messaging apps. They include: Telegram, Facebook Messenger, Viber, Kik, Slack, Line and WeChat.
I can only speak about the Telegram Bots I have been playing around with in the last two weeks as news about this ICO fell on my lap on one of the numerous Telegram groups.
The first Bot I have used is SlotoBot which is a slot machine for messengers. In the game, you can choose between single player, duel and tournament mode. The second bot on the BotGaming portfolio is PokerBot. This has proved to be one of my favorites on Telegram as I have accumulated up to $10,650 on the bot. This is through playing Texas Hold'em Poker with other players on the platform. My strategy is to go all in on all bets! This scares all the rest to fold their cards!
A third bot already working is TotoBot which is peer-to-peer betting on numerous sporting events available on the menu. The menu include sports such as Mixed Martial Arts, Boxing, Handball, Basketball, Tennis, Volleyball, Hockey and Football.
The last messenger bot currently working is LotoBot. This is an instant lottery bot for messengers.
It is with the potential of portable online gambling using Messenger Bots that the BotGaming ICO wants to use Blockchain technology to improve the user's trust that might be lacking in regular online gaming via the web. By using PRNG (Pseudorandom Number Generator), which is an open source code, the developers make sure that the transactions inside the game session are transparent and verifiable. Another thing is that rather than congesting the entire blockchain with smart contract execution during game play, BotGaming uses a blockchain protocol in the game session only.
The token sale will begin on April 2nd, 2018. The basic token cost will be $0.01 and 60% of the total tokens will be available during this period. The total amount of Bot tokens (BOT) to be distributed are 3,625,000,000. The softcap of the ICO is $5 Million. The target is $15 Million and the hardcap is set at $20 Million.
The Bot Tokens (BOT) will be used as the in game currency for all the game contracts within the BotGaming platform. These will be ERC-20 based tokens and the keys to the BOT can be stored in platform wallets by players and in any Ethereum client.
Part of the roadmap of the project includes adding additional games to their portfolio. They include Dice, Blackjack, Baccarat, Roulette, Pachinko, Fantasy Football and eSport games.
The projected monthly active users of the BotGaming games is estimated to be around 80,000 by the end of this year. This number is inclusive of deposit players placing actual bets using BOT tokens. This number is then projected to hit 350,00 by the end of 2019 and 1 Million users by 2020.
With total online and mobile wagers made on gambling platforms hitting $553.8 Billion in 2016, the BotGaming team's vision of a blockchain based betting platform is something to consider. This valuation of the industry has been projected to hit $946 Billion in 2021.
As is always the advice with all ICOs, please do your own due diligence on the product and team. 
[Photo: BotGaming ICO. Source: coinlauncher.io]
Follow us on Telegram