Can Anyone Become Rich From Trading Derivatives? Yes, And It Does Not Require Lots Of Money To Start.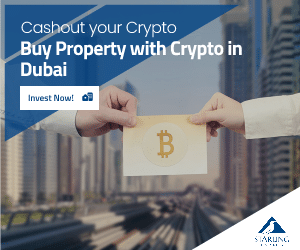 Hoosain Harneker has the relaxed manner of someone who has been through it all. "I entered the world of trading after a devastating loss of failed business partnership that wiped out much of my savings," says the South African businessman who had defied the odds through careful risk management and a simple-moving-average-based trading strategy. "It was a friend who recommended that I try trading so I scraped around to reach the minimum needed for a live account."
When Harneker finally began trading, he paper traded for 6 months while I raised additional capital. Keeping his family fed and warm was a challenge. He rose through and defied the odds through a combination of selective scalp set-ups that yield as little as 10 pips per day. "My fortunes turned and I rose from rags to riches". He now feels able to deal with whatever life throws at him. "For anyone who wants to start trading, trade in a demo account for as long as it takes to double it three times in a row before trying to trade with real money."
Stories like Harneker's are not uncommon, ordinary people are experiencing trade success in everything from commodities to forex, which puts the estimated valuation of the online global trade market at USD1.43 billion by 2025. According to "The Modern Trader" report, released by Broker Notes, there are 9.6 million traders worldwide. That's 1 out of 781 people on the planet who trade online.
Online trade has enabled anyone the opportunity to profit, even a New York school boy made 72 million, while trading stocks on his lunch breaks. He now takes his friends to dine on caviar, drives a BMW and has definitely made his immigrant parents proud. Mohammed Islam, who started dabbling in penny stocks at the age of nine, spends most of his school breaks trading oil and gold futures, and small to mid-cap equities. "I followed the market, hunted for opportunities and used everything from fundamental analysis to technical analysis and price action to speculate in the markets" says Islam. He now trades mainly on volatility and volume.
This is not to say that trading is easy, it can be very tough sometimes, especially if a trader has not done fundamental research. It is always good to pick up a few good trading strategies, especially those that leverage on volatility yet always keeps risk management at its core principle. All strategies should be tested over time, in different markets so that it becomes easier to ride through fluctuations in income and be psychologically ready for it. And then finally, it would be good to have a comprehensive trading plan so that you have your financial goals, preferred investment strategy and approach in mind, prior to actual trading.
With markets so interlinked, it's always open trading time somewhere in the world, and many of these markets can be accessed with ease. This means even people with full time jobs or even a commander in the navy can trade. Rob Wilson, is one such example. The commander applies military principles such as discipline, protocol adherence and confident decision-making even when faced with limited information. His military discipline gave him the psyche and confidence to trade in fast-moving intra-day set-ups in EUR/USD every morning before he reported for duty in the Navy.
Successful trading is not just limited to stocks and forex, there are success stories of those who dabbled in derivatives too. The most famous story is the one about self-made futures trader Richard Dennis, who turned $5,000 stake into a $100 million fortune by trading in commodity futures. Dennis then created the Turtle Trader experiment to prove that anyone can be taught to trade, and personally mentored 14 traders with his trend-following strategy. His students went on to earn $175 million in just 5 years. Dennis' experiment proves that non-traders too can make big profits.
While Dennis' story occurred in the 1980s, the derivatives market soon suffered negative public perception because of news reports of large hedge funds whose failed risk-arbitrage trading strategies nearly collapsed the global financial system in 1998, or swindling brokers who made headlines when they were found fraudulent. Over time, people soon perceived derivatives to be expensive, exclusive to institutional investors and complicated.
Advancements in technology soon changed perceptions and powered global participation in trading: a myriad of online platforms rose with promises to offer lucrative profits, but they somehow feel similar to traditional derivatives exchanges because of their high barriers to entry, hidden fees, terms and conditions that do not benefit traders. Cryptocurrencies and Blockchain then burst onto the scene with attention-grabbing headlines and trading became noteworthy again. The world now watches with interest for the next emergence of the most ideal and sustainable investment platform.
There are reasons why people don't immediately jump on board new Blockchain investment platforms. According to PwC's 2018 Global Blockchain Survey: 45% of participants cite trust as a limitation to adoption of these new financial platforms. Industry thought-leaders all agree, derivatives and security tokens can all benefit from transparency, accountability and security.
Enter Level01
In terms of trust and ease of accessibility, none of these online platforms could compare to the Forbes handpicked P2P trading platform, Level01. According to Forbes, Level01 offers easy entry into the global derivatives market. A low-end estimate size of the derivatives market is at $544 trillion (on a notional contract basis), and the opportunity of a decentralized platform along with increased access for retail investors is a game changer that will transform the global trade market.
Imagine full time retail traders, part-time retail traders like Islam and even non-traders like Dennis' students having easy access to a cutting edge Derivatives Exchange like Level01. All they need to do is to download the app and purchase its native LVX token to begin trading. This sleek user-friendly Blockchain platform invites the public to trade while being assisted by AI-analytics on a burgeoning derivatives market. Notably, the market feed is provided by Thomson Reuters, which puts a feather in its hat for credibility.
A sleek interface makes trading intuitive, while trusted data and AI-analytics empowers Level01 traders to make better decisions.
"All trade activities can be done securely anytime, anywhere via your mobile phone" says Jonathan Loi, Founder and CEO of Level01. Unlike other online platforms out there, Level01 does not require traders to have huge capital nor special pedigree to participate. For Jon (as he likes to be called), one of Level01's most desired outcomes is to enable anyone, a fair chance of beating the big boys like brokers and hedge funds. Few Derivatives Exchanges have this philosophy, which Jon puts down to the monopoly by brokerage firms. "I thought to myself why not create the conditions to encourage both retail investors and institutional investors to thrive? An inclusive user-first and trust-based approach is more sustainable in the long term" he adds.
Level01 is set to create a seismic shift to put the derivatives market back on track to its spectacular potential. Read more about Level01 and participate in our ICO. Visit our website or get in touch with us through any of our social media channels!
For more info, please visit www.level01.io