Ever since the introduction of Bitcoin in 2009, people have been interested in buying them. As the years went by with the release of other coins the interest has grown. The release of Altcoins – alternative coins to Bitcoin, the "sales" of Bitcoin dropped, but the overall interest in buying has increased.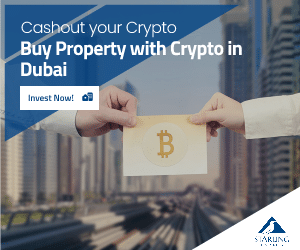 Regardless if you're looking to buy altcoins as an investor with huge investment return in mind or you just want to support the cryptocurrencies by keeping the market alive, there are a few things that you need to keep in mind. For that purpose, today's article will explain how to buy altcoins.
There are two ways to purchase altcoins: with real money or with another cryptocurrency.
How to buy altcoins with real money?
If you're reading this article, then there is a good chance that you are never done this before.
Which altcoin to buy?
At this point, only a handful of altcoins can be purchased with real money like US dollars or Euros. That means that the first step is to decide which altcoin you want to purchase.
Where to buy altcoins?
Once you decide which altcoin to purchase you need to find where to do it. The most popular option is Coinbase. Alternatives are Kraken, Coinmama, Gemini, Bitpanda and many others.
When you decide which platform to use, you can go ahead and create an account. One thing to keep in mind is not to do which on a public computer or network. Do it at home and verify that the website that you create the account on is legit. Over the years many scam sites have surfaced on the internet.
During the creation process, you will be required to enter personal information, which you should make sure that they are correct and true.
When buying for the first time, it is recommended to do it with a small amount. Don't throw hundreds or thousands of dollars on something that you don't comprehend completely. Also, each market has a purchase fee. Depending on the market of your choice it can be as low as 1.5% and as high as almost 10%. Since most markets sell Bitcoin, Etherium, and Litecoin (some of them), this is the fork in the road.
If you previously decided that you would get Etherium or Litecoin, then this is where things end for you. The coins are purchased, stored in a wallet, and you're good to go. On the other hand, if you were looking to purchase an altcoin that can't be bought with real money – keep reading.
How to trade altcoins?
Not that you know how to buy altcoins, at least the ones available for purchase with real money, you need to learn how to trade that altcoin with another one. The procedure only applies if you want to buy a coin that can't be purchased with real money.
For this, you will need to go to trading sites. These sites will allow you to exchange the coin that you purchased earlier with another one – similar to your local exchange office. The most popular choices are Binance, Hitbtc, Bittrex or Kucoin, but they are not the only ones.
The best way to know which market to choose is to navigate to Coinmarketcap and find the altcoin that you want to buy. When you find it, click on "markets" and see when you can make the exchange.
Choose the trading platform and create an account there. That is where you will need to figure out things for yourself. Each trading platform is different and works differently, but the general principle is the same – you exchange the coin that you purchased to another one.
Precautions
In cases like these, you can never be too careful. As we mentioned before, be very extremely careful about the website that you sign up to and make sure that the URL is correct and the SSL is active. During the process of creating the accounts and making the purchases, make sure you are doing it on a secured network and a device that only you use. And a final suggestion to protect the purchase – encrypt everything.
Conclusion
Nowadays buying cryptocurrencies is easy. Unlike the old days when people were tapping into something unfamiliar, these days it is as common as ordering a new case for your phone. With the steps and precautions outlined you should have no problem purchasing altcoins.