Cardano (ADA) has been following the bearish trend set by Bitcoin lately just like other important cryptos in the market. ADA's USD priced went down by over 50% and it fell from $0.39 to $0.16 in a bit over a month. Both ADA's market cap and trading volume have trailed due to the general negative sentiment of the crypto market.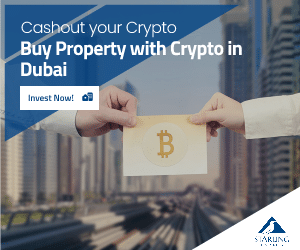 With a market cap of 4.270.266.299 USD and a daily trading volume of just above 73 million USD, Cardano has been keeping its 8th spot of the most valuable cryptos.
ADA is staying put into its descending channel
On the other hand, there is some potential for the crypto to pick up some positive momentum. RSI and stochastic indicators show an upwards movement and the price could be on its way down. For the moment, they're out of the overbought some, and this does nothing else but cement the theory for an upcoming recovery.
Cardano's latest developments and wallet progress
The price of the coin is not interfering with Cardano's development path. They are sharing weekly tech reports, and the latest one highlighted more preparations for Daedalus 0.10.1 with Cardano 1.2.1 hotfix release. Another great thing is that the maximum wallet limit was increased from 10 to 20 and this includes a fix in the UI that now lets users add more than 20 wallets.
Wallet related issues have been fixed, and there's new progress being made on developing new wallet specs. More than that, the team behind Cardano continues to work on the data migration, and they're planning to dedicate the whole upcoming week to wallet restoration. There has also been more work done for the networking and the Cardano decentralization initiative.
All the steps that we mentioned above are part of Cardano's effort to fulfill the Goguen part of the project's roadmap, and the IELE testnet launch which is expected in July will be the peak of everything.
Outside support is on the way
More good news hits Cardano as major South Korean exchange Bithumb confirmed the addition of Cardano in its trading portfolio. eToro also confirmed on June 18 that Cardano was added to their line-up.
We believe that all these achievements mentioned here still make Cardano a good investment choice.