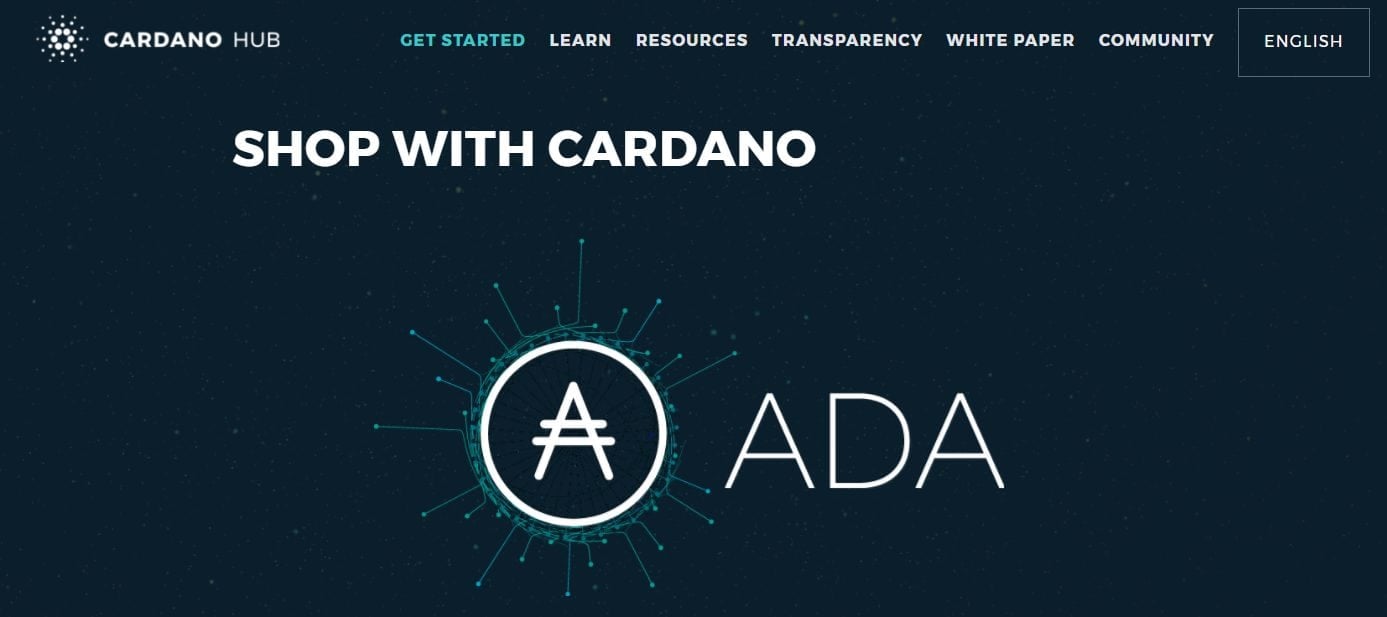 Cardano (ADA) plans to spread ATM's all over Japan in 2018. Not only ATM's but debit cards as well! This new project has been promising big real-world applications which led to the latest +400% in gains during this week, and after the most recent market slide Cardano (ADA) was one of the fastest to bounce back to the previous value. The promise to expand in Japan, one of the world leaders in blockchain acceptance where roughly 84% of the population has heard about Bicoin.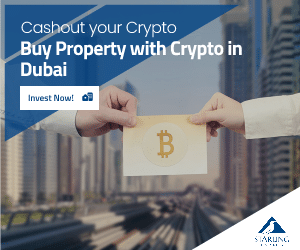 By their innovative view of a Blockcain Structure we can have this system of ATM's through a decentralized layered platform that allows diverse levels of access to each hardware or software through the concept of selection of roles in maintaining the network. This is a very effective way to have a trustable hardware.
Image 1 – Cardano Hub. Source: https://www.cardanohub.org/en/shop-with-cardano/
Introducing: Cardano (ADA) Network
Cardano (ADA) envisions a new way of building both cryptocurrencies design and development. It's a fully open source project that as created by IOHK which is one of the featured partners in Ethereum Classic (ETC).
Despite being in development since 2015 Cardano (ADA) is still a minty fresh project, the first appearance on Bittrex was only 2 months ago in early October. Currently it has no dapps (Decentralized Applications) running on its network. But it intends to do so. They decided to create a Proof-Of-Stake method that's called Ouroboros and as token ADA, the cryptocurrency.
The idea is to use ADA as token for the Cardano platform that's structured in layers to give flexibility on maintenance and upgrades through soft forks. One layer designed for handling ADA specifically and another layer dedicated for computing contracts, and digital agreements. DApps will also be introduced to the blockchain, possibly through the creation of niche specific crypto's meant for finance, commerce or even gaming. So yes, the possibility of a Blockchain inside another Blockchain, the concept of side chains is used.
Major Announcements Ahead
A major update for Cardano (ADA) is ahead. The Cardano Foundation, one of the three members of the team alongside IOHK and Emurgo, announced that on the second quarter of 2018 they intend to give it a real push towards and truly autonomous network. They intend to implement multi-signature transfers and further delegation throughout the network.
On top of that Cardano (ADA) holds a very interesting percentage of in-circulation tokens. An outstanding 83% of the total supply is currently on circulation. Of the total supply of 31 billion tokens, coinmarketcap.com brings us a circulating supply of roughly 26 billion tokens. Cardano presence in the market could only be felt on Bittrex until recently, which holded nearly 100% of the transaction volume but now they're not alone. Mr. Ripple, the exchange, followed Bittrex and now Binance is on the wagon too.
Let's look at the stats:
Image 2 – Cardano (ADA) charts. Source: https://coinmarketcap.com
Best part?
Due to its recent breakthrough on the trading market Cardano went on a rampage starting of at $0.03 on the 25th of November and reaching $0.13 just 4 days later. That's a 433% gains in 4 days. And it doesn't want to seem to stop. Now being listed at #9 other exchanges can no longer ignore this project.
Price Prediction for Summer of 2018
Everyone is saying it, the trillion-dollar milestone for the market cap is eminent. It's no longer a matter of speculation. Most traders now see value in spreading their portfolio to get mid-term and long-term profits since the whole market is heading towards the sky. Like I said on previous of my articles:
"Time in the market beats timing the market"
Link – https://cryptogazette.com/litecoin-ltc-what-to-do-when-markets-crash/
After New Year's Eve, I see a possibility for buying at a discount. All the little millennials that have been bombarded by social media will want to put their Christmas "contributions" on such a popular holding such as Bitcoin and the Altcoins. Ordinary John Doe is going to put away the extra paycheck on Christmas on the promise of a big 2018. December is going to be a huge month for the crypto community. And what about January? Might not be as bright. The rains come washing down and fill newcomers with FUD (Fear, Uncertainty & Doubt). While the panic settles, the time to stay calm arrives. The real Christhmas discounts now surge.
Bottomline:
Expect a big December and be aware for a slide after New Year's, this gives you an advantage to improve your market position and expect a significant increase towards the Summer. If we hit the trillions at the start of the Q2 of 2018, which seems likely. If given that results actually come to light over the major update, I see Cardano (ADA) reaching between 1-1.5 USD by the end of July. Trying to position itself on the top 5.