Cardano, Bitcoin, and Ethereum have a few common features but Cardano and Ethereum are using smart contracts, and this differentiates them from Bitcoin. These cryptos continue to attract an increasing number of investors because of their value, but it's also worth noting that the crypto space is not unshakeable and neither are these coins.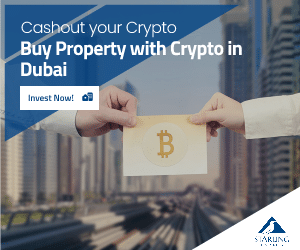 Novelty is always received with open arms, and Cardano is no exception. Older cryptos such as BTC and ETH could drop in popularity once newer coins introduce increased features and this might happen with Cardano as well.
Cardano is in its dawn era
Cardano is still in its infancy, while Bitcoin and Ethereum have already exercised their full potential. Cardano is entirely decentralized, and it's supported by three massive companies that have huge interests on the platform: Cardano Foundation, Emurgo from Japan, and Input Output Hong Kong (IOHK).
Cardano is struggling to overcome its current privacy-related issues involving scalability and regulation, at the same time facing competitors ETH and BTC. Bitcoin as the first crypto on the market, its failures triggered the Ethereum's development and its flaws made possible the formation of Cardano and other similar coins.
Consensus algorithms or protocol
Consensus algorithm/protocol is about determining who completes the next lock in the blockchain. Proof of stake in data transaction involves rewards that go to users which are proportional to their holdings. Long story short, investors get rewarded for having a specific crypto in their wallet.
Bitcoin's downside is that it doesn't seem interested in the proof-of-stake, and Ethereum is currently upgrading because this is a useful security measure in the blockchain. Cardano, on the other hand, is powered by the innovative Ouroboros concept that triggers terrific security features. With proof-of-stake Cardano (ADA) will not be mined and this definitely supports the 45 billion ADA tokens that are available in the market.
Data transaction
The data holding capacity is another essential factor worth considering. Bitcoin is not able to handle complex data, and it's only processing basic info, while Ethereum is a bit higher because it is used as a contract storage repository and a currency.
Cardano introduced a multi-layer data processing system that allows ADA token to be used both as currency and as a storage facility for contact information. Cardano's ultimate goal is to bring value addition customers and get a global appeal.
Closing words
Cardano provides an increased value proposition and comes with better features and enhanced confidence that investors are searching. Cardano teams know very well what consumers are looking for, and all these are able to support the crypto in its quest for replacing massive coins like BCT and ETH.