Cardano remains in the spotlight these days amidst all kinds of achievements and successes.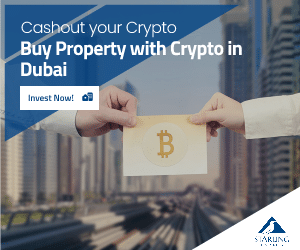 The team revealed another great success on social media, and you can check out the tweet below:
Ouroboros paper is the 2nd most cited academic paper about #cryptocurrencies and #blockchain. The academic community recognizes the value of the #Ouroboros #PoS consensus algorithm and it shows the technological advancement of #Cardano.https://t.co/Z7E8iiESdC

— Cardanians.io (🏊 stake with us 👉 CRDNS or CRDN1) (@Cardanians_io) October 19, 2020
According to the reports coming from the online publication Cryptoslate, "Ouroboros: A Provably Secure Proof-of-Stake Blockchain Protocol" has made it to the topmost cited security papers list."
The notes continue to point out the fact that "According to the latest ranking from Google Scholar, the paper, outlining the proof-of-stake mechanism that underlies Cardano, is the second most cited paper in the cryptocurrencies and blockchain category with 183 citations."
It's important to note that the paper is written by Aggelos Kiayias, the chief scientist at IOHK, and others, and it managed to find itself among a selection of the most cited papers from ACM CCS, IEEE Security & Privacy, NDSS, Usenix Security, Crypto, and Eurocrypt between the years 2015 and 2019.
We recommend that you check out Cryptoslate's complete article in order to see more interesting and exciting details.
Cardano strategy for the future
During an interview with Crypto Valley, the recently appointed CEO of the Cardano Foundation, Frederik Gregaard, addressed the future of Cardano and the crypto market.
As reported by the online publication Crypto News Flash, he explained that the Cardano Foundation's intention is to establish Cardano in the market not in the short term but in the long term.
"We are looking at how we can stay around for the next 50 to 100 years," he said.
The feedback received from the community after watching the video was really great.