It's just been revealed that Cardano's Charles Hoskinson is working on a new privacy altcoin and blockchain. Check out the latest reports about some new exciting developments that are taking place in the crypto space these days amidst the tragic events involving FTX.
Hoskinson addresses new crypto projects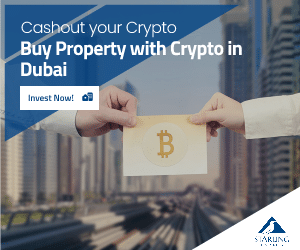 Charles Hoskinson just said that Input Output Global (IOG) is gearing up to launch a new altcoin and blockchain designed to protect a user's privacy.
During this year's ScotFest event, Hoskinson says the Cardano developer is working on Midnight. This was born out of the need to create a coin "with privacy at its core."
Besides providing privacy for users, Midnight is also being built with smart contract capabilties that will enable developers to "quickly build and deploy confidentiality-focused DApps (decentralized applications) using many programming languages."
Hoskinson said the following:
"One of the reasons why a lot of people sign up for cryptocurrencies is they mistakenly believe that cryptocurrencies have this capability. They mistakenly believe that cryptocurrencies will give them privacy, and freedom of expression and association and commerce."
He also explained the fact that they plan to integrate Midnight to Cardano and reward stakepool operators with a new crypto.
"We're taking that Midnight virtual machine and we're going to launch it as a sidechain of Cardano… What's really interesting about the way sidechains on Cardano work is that it's a partnership. It's magical in that respect."
He contineud and explained this:
"So [Midnight] is a new blockchain. What does it need? It needs decentralization. It needs security. It needs infrastructure. It needs liquidity. It needs an ecosystem."
It's important to note the fact that the developments in the crypto space continue, despite the latest events that took place and dragged the value of the crypto market. FTX managed to shake the general trust in the crypto space and now, entitites such as Coinbaase and Binance are working hard to boost it back.