A major Chinese government department – the China Electronic Information Industry Development (CCID) of the Ministry of Industry and Information Technology – has announced today its inaugural monthly Global Public Chain Assessment Index at a conference in Beijing. This independent analysis of cryptocurrencies and global public blockchain technology demonstrates the confidence of the Chinese Government in the technology, and will act as a guide for government, enterprise and research institutes.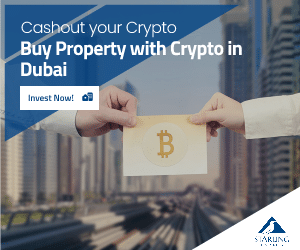 China sees that blockchain technology is an active area of innovation and it foresees that the 'public blockchain and dApp' model will become a very significant part of future economy and commerce. In this period of commercial transformation, bringing together the first-rate domestic experts and scholars in order to release an independent Global Public Chain Assessment Index represents an important milestone for the technology which, to-date, has lacked completely independent assessment/rating.
The Global Public Chain Assessment Index evaluates the technological capability, the usefulness of the application and the innovativeness of the project. It scientifically evaluates the development level of the projects to profoundly understand the trend of blockchain technology innovation.
The 28 cryptocurrencies on the inaugural list are: Ark, Bitcoin, Bitcoin Cash, BitShares, ByteCoin, Cardano, Dash, Decred, Ethereum, Ethereum Classic, Hcash, IOTA, Komodo, Lisk, Litecoin, Monero, NANO, NEM, NEO, QTUM, Ripple, Siacoin, Steem, Stellar, Stratis, Verge, Waves, Zcash. Full ranking information will be announced in the next few days.
The conference announced the criteria for identification of public chain objects:
The project should have its own independent main chain
The node can be freely created
It should have a published block explorer where block information can easily be tracked;
Open source code
The project's website page is available and the project's team member can be contacted.
Background to the announcement
In the second half of last year, the Chinese government started to crack down on illegal ICO and trades. However, this does not represent the wholesale rejection of blockchain technology by the Chinese government; on the contrary, the technical assessment on global public chain by the CCID now proves the attention and support the Chinese government is placing into blockchain development.
China is the number one filer of blockchain patents globally and many Chinese governmental departments have been investigating how they can use the technology to streamline services. Now these departments – as well as international entities – will have a central point of reference for judging and ranking blockchain projects.
Official announcement on the CCID website: http://www.ccidgroup.com/gzdt/11333.htm