Despite China's image as a forbidden land for cryptos, there have been some recent steps that are actually pro-cryptocurrencies.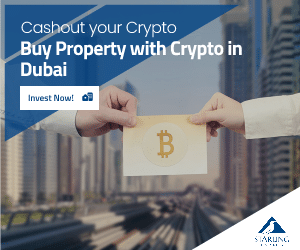 These seem to be slowly but surely opening the country's doors to crypto.
Merchants can accept BTC
Just recently a local court has allowed merchants to accept BTC as a payment method and it also recognized crypto as a property.
This is a pretty big deal because it means that individuals can own crypto and transact it.
The move has been quite shocking many in the crypto industry as it may finally open the doors to a bright crypto future for the country.
China is currently working steadily to legalize crypto and open up the country just like it did back in the 90s, a time when there's been massive growth there.
Important decisions crypto-wise in China
Chinese reports claim that the Shenzhen Court of International Arbitration announced the landmark decision.
According to the ruling, Bitcoin ownership and transfer should not be in conflict with existing financial regulations.
"CN law does not forbid owning & transferring bitcoin, which should be protected by law because of its property nature and economic value," the verdict says.
After this decision, circulation and ownership of Bitcoin are legal, and from now on, merchants can accept crypto as payment without violating the law.
As you can see, the fact that China is totally against crypto is nothing more than a myth, because the country witnessed some adoption.
China embraces crypto
Overall, China seems to be opening up to Bitcoin and other cryptos.
For instance, there are some hotels that started accepting payments in BTC from foreigners, and others are offering wide-ranging services in exchange for Bitcoin.
As things stand at the moment, it looks like it might be just a matter of time before China completely lifts the ban on crypto and allows international trade.