Cindicator (CND) – The world is inundated with lots of blockchain-dependent ideas to the extent that it is hard to understand why some self-proclaimed innovations made it to the first page of the newspapers and got wide attention on the internet.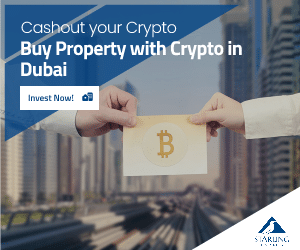 While cryptocurrencies flood the world, some purposeful but not well-known ones among them do not receive great accolades despite being reliable, outstanding and efficient, judging by others ideas presented to the cryptoworld.
One outstanding innovation is Cindicator (CND). Cindicator, unofficially called Cindy may not ring a bell in your community. To exchange and cryptocurrency analysts, it is blowing waves of recognition and strictly gaining ground for the fact that it continues to maintain a good market value since October 2017 when it was added to the coin market.
What is Cindicator?
Cindicator is designed on an extraordinary group of decentralized forecasts managed by standardized blockchain algorithms to serve as a Hybrid Intelligence platform where people can gain foresight to maintain traditional and crypto-markets assets without flaws.
The hybrid intelligence is an innovative synergy of intelligent machines and resourceful men. The technological symbiosis gives room for accurate predictions in financial dealings. Do not forget that there exist today, inaccuracies emanating from our inability to foresee problems and mitigate against it.
According to the team, the technology "is built upon millions of decentralized analyst predictions processed by our technology, driven by AI. We believe the integration of decision-making approaches provides an exciting opportunity to solve problems and current challenges of participants of financial markets."
Cindicator gives room for outstanding community members to observe financial situations and proffer 'regular predictions' to add to the potential of the platform. While predictions roll in, the platform is designed in a bid to use historical predictions and findings to tackle present financial imbroglio while relying on 'complex of statistical tools and machine-learning approaches'.
How Does It Work?
While building ideas on artificial intelligence may not be somehow complicating, but combining the effort of man and machine may be somewhat tedious and appear irrelevant because the way machine acts defers from the way human's. However, Cindicator has perfected every supposed to be problem.
Cindicator rightly solves centralization bias by combining opinions of professional analysts from around the globe using their personal experiences and ideas to tackle financial irrelevances.
Mike Brusov, Cindicator CEO – Image Source: twiiter
Team-led by Mike Brusov, a technological entrepreneur with 8 years of experience in launching companies in big data and predictive analytics, Cindicator comprises of "a synergy of individuals with expertise in maths, data science, quant trading and finances working together with one collective mind." According to the CEO, Brusov, "Financial markets depend on future prediction on a daily basis. At what price and when to buy Facebook shares, Brent crude oil, the US dollar, or Bitcoin? In 2015, traders spent over $50 billion on financial market data, of which $4 billion was spent on predictive analytics. By 2020 this figure will increase approximately 6x. Combining crowd intelligence with machine learning model based on a variety of dynamic feedbacks, Hybrid Intelligence can provide the market with unprecedented forecasting accuracy."
Where is Cindicator today?
Launched in 2015, c garnered $500K in seed funding from angel investors, Evgeny Medvednikov, Megafon ex-CTO Igor Shirokov, among others who partook in the round.
At the beginning of 2017, Cindicator was valued at $15 billion, but in December, its value increased to around $600 billion.
CND, the official coin of Cindicator witnessed a boom when its initial coin offering (ICO) was sold out between September 2017 and October 2017. Today, Cindicator has a market capitalization of $200,663,955 and a market value of $0.138774, according to Coinmarketcap.
Cindicator Chart – image source: coinmarketcap
Heard of Cindicator's Cryptometer and Bot?
The Cindicator bot is a network of analytical data and indicators surviving on Hybrid Intelligence to analyze the financial market. It reshuffles analysis and forecasts of financial experts and tenders it as help when related questions are posed. Predictions are first processed through algorithms and then confirmed reliable to solve requested items.
The Cryptometer 'measures prices across multiple exchanges' to foresee possible cryptocurrency market volatility. After that, it generates accurate price fluctuations on chosen cryptocurrency.
The waves of cryptocurrencies are just starting, so many of them will solve age-long problems that humans are suffering from.