Coinbase just announced something exciting for the crypto space. They will launch their index fund which will include all crypto assets on Coinbase exchange services.
Announcing: Coinbase Index Fund is open for investment. https://t.co/IVzeO4C6BK

— Coinbase (@coinbase) June 12, 2018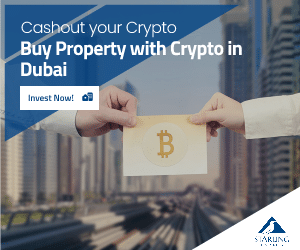 About Coinbase Index Fund
Coinbase Asset Management (Coinbase AM) announced back in March that they were working on building a Coinbase Index Fund. As expected, the community reaction was initially a positive one, and the members believed that this fund was going to draw in massive amounts of institutional and retail investments.
The fund will accept a maximum of $20 million investment
After it was revealed that the fund would be available only to the U.S. accredited investors, some customers were obviously disappointed. Coinbase AM's Reuben Bramanathan revealed that the fund would begin to accept investments that range from $250,000 to $20 million. Some voices say that it's strange that they will not accept more than $20 million worth investments, but this seems to be the situation for the moment.
The index fund will include all cryptos listed on the platform, and this also includes the upcoming Ethereum Classic. All coins will be weighted in term of market cap. The fund is composed of Bitcoin, Ethereum, Bitcoin Cash and Litecoin which are weighted as follows:
Bitcoin: 61.5%
Ethereum: 27.2%
Bitcoin Cash: 8.2%
Litecoin 3.1%
The index layer offers another layer of financial security for investors reducing the risks of asset loss. Coinbase itself proved to be a reliable place to store crypto as it was never hacked.
Coinbase Index Fund will address a broader audience in the future
Only U.S. accredited investors can use Coinbase Index Fund for the moment.
Accredited investors have to have a net worth of more than $1 million and an income of more than $200,000 per year.
"At this stage, Coinbase Index Fund is only open to US-resident accredited investors. We're working on launching more funds which are accessible to all investors and cover a broader range of digital assets," the announcement reads.
The Coinbase AM team is currently working on providing the same investment opportunities to a broader audience. We're waiting to find out the community sentiment regarding Coinbase's announcement and how everyone receives this investment opportunity news.