It's been just revealed that the US crypto exchange Coinbase urges its users to use the stablecoin of Circle – USDC instead of Tether's USDT. Check out the latest reports below.
Coinbase pushes USDC adoption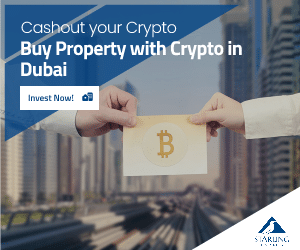 Coinbase started to massively push the adoption of USDC in a bid to increase user adoption amid declining market share.
Labeling it a "trusted and reputable" asset in a blog post on Thursday, the exchange said it is waiving fees for global retail customers to convert USDT to USDC.
Fiat-backed stablecoins which have the value pegged to the US dollar, allow users to dip in and out of the digital asset market during times of high volatility.
Events in recent weeks have put some stablecoins to the test, and market participants are fleeing for safety, the exchange said.
According to the online publication Blockworks, the implosion of crypto exchange FTX sent investors reeling last month from an already fragile market plagued with contagion and liquidity woes resulting from a collapse of major lenders in May.
Activity in stablecoins has subsequently spiked on both occasions as investors head for the exit.
"Our goal…is to provide a more frictionless landing pad for retail customers that are turning to USDC for trust and stability," a spokesperson for Coinbase told Blockworks. The same person continued and said the following:
"We see lots of opportunities for USDC adoption in the future."
BitMEX founder addresses the crypto state
BitMEX founder Arthur Hayes is looking at the possibility that Bitcoin may have already printed a bear market bottom. He is also saying that three key players have likely run out of BTC to sell.
As the online publication the Daily Hodl notes, in a new blog post, the crypto veteran identifies three investor groups that were forced to part with their Bitcoin troves this year due to the misuse of leverage: centralized lending and trading firms, Bitcoin miners, and ordinary speculators.