Nowadays, the cryptocurrencies market is not at its best with the majority of cryptos trading low and external factors influencing the market even more than ever. However, a Bitcoin ETF could save the situation, at least for the leading cryptocurrency in the world, the BTC. And, with this in mind, Coinbase wants to team up with BlackRock for a Bitcoin ETF proposal.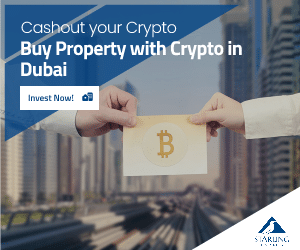 The cryptos are still extremely volatile, and every bad news that emerges is negatively impacting the market. For instance, recently, Goldman Sachs postponed its plans on creating a cryptocurrency trading platform, causing Bitcoin (BTC) to fall by 7% and Ethereum (ETH) to shed 15% right after the announcement was made.
At least for the leading crypto in the world, the Bitcoin (BTC), there is some good news that emerged recently. Namely, the renowned US-based cryptocurrency exchange Coinbase plans to join forces with BlackRock, the leading asset management firm in the world, for developing a Bitcoin ETF.
Coinbase to partner with BlackRock for a Bitcoin ETF
Although the US SEC dismissed several Bitcoin ETF proposals, including some coming from huge names in the industry such as Gemini exchange, crypto-related companies are still struggling to come up with an acceptable Bitcoin ETF.
Now, it's time for Coinbase to work on a Bitcoin ETF, and to come up with a robust solution that the SEC might accept eventually, the cryptocurrency exchange plans on partnering with BlackRock.
However, this shouldn't come as a surprise, as the Coinbase cryptocurrency exchange is a pioneer in the cryptocurrency universe with many innovations and projects successfully implemented by the company. And now, Coinbase wants to achieve another breakthrough in partnership with BlackRock.
While the Bitcoin ETF situation is not yet cleared up as the US Security and Exchange Commission (SEC) rejected some Bitcoin ETF proposals, the cryptocurrency community is looking forward to the ETF solution for Bitcoin (BTC) of the VanEck and crypto startup SolidX. Additionally, the new announcement that Coinbase teams up with BlackRock to develop a Bitcoin ETF is only meant to raise hopes.