Venezuela is the first new market targeted by the Hong-Kong-based CoinCola crypto exchange. To achieve that feat, CoinCola teamed with Dash (DASH) which is one of the most appreciated and popular cryptocurrencies across the before-mentioned South American country.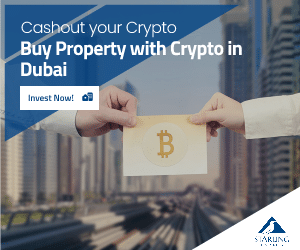 Renowned for its peer-to-peer  OTC crypto exchange platform, allowing clients to buy and sell cryptocurrencies with fiat money, CoinCola will now add Dash (DASH) cryptocurrency to its OTC platform.
According to the official press release on this new partnerships, CoinCola will add DASH at a 0% trading fee for all the operations conducted in DASH cryptocurrency up to October 31st, 2018. Also, CoinCola would offer a Refer a Friend program, so every Venezuelan trader that brings in a new client to the platform would earn a 50% commission from every transaction the referer makes.
Dash (DASH) is the best partner CoinCola crypto exchange could've made to emerge in the Venezuelan market, as DASH is a popular coin in that country and, globally, is accepted by more than 3,000 merchants.
CoinCola crypto exchange partnered With Dash (DASH) to emerge in Venezuela
"CoinCola is averaging 100,000 transactions every month on our platform. We are the second largest public OTC platform in the world by transaction volume, and at this time 95% of total transactions are from Asia. With our partnership with Dash, we will be truly global," said CoinCola Founder and CEO Allan Zhang on the recent partnership with Dash (DASH).
"We decided to partner with Dash because it is the most efficient digital currency for payments, offers the lowest fees, and provides 'InstantSend' technology. Dash represents a strong presence in Venezuela, Latin America, and the rest of the world. We are very selective in with which coins we list to our platform, and we are proud to now offering Dash (DASH) to Venezuelan users," Allan Zhang added.
You can learn more about CoinCola on its official site, while you can keep in touch with them on Facebook, Telegram, and Twitter.
As for Dash (DASH), you can check out this project on its website or follow them on Facebook, Telegram, and Twitter.