Coinsquare, A Canadian Crypto Exchange, Expands Into European Markets And Targets Japan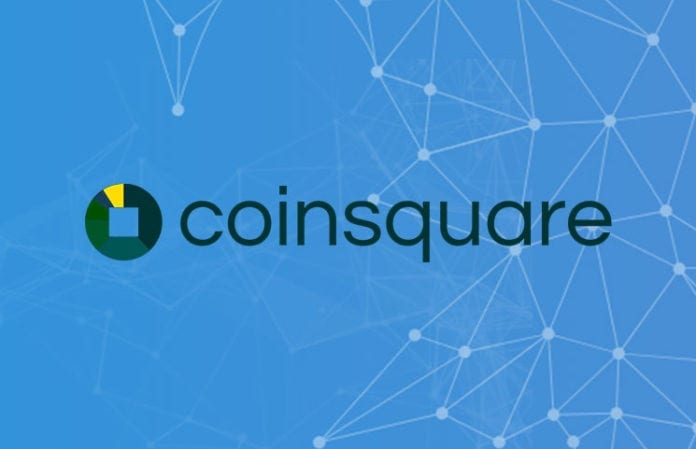 Coinsquare is Canadian crypto exchange platform, based out of Ontario, which recently emerged into the European markets and seeks to expand its operation in that part of the world by the end of the year. But that's not enough for the company which now target Japan.
Allegedly, Coinsquare is the leading Canadian crypto exchange and the most secure digital assets trading platform in that country. Established in 2014, the platform totals 100,000 active users and provides exchange/trading services in seven cryptocurrencies, namely, Bitcoin (BTC), Bitcoin Cash (BCH), Ethereum (ETH), Litecoin (LTC), XRP (XRP), Dogecoin (DOGE), and Dash (DASH), and four fiat money, such as CAD, USD, GBP, and EUR.
The European users have access to trading in the same cryptos as the North American members of the platform.
"Coinsquare is a regulated, fully-compliant trading platform and we're thrilled to offer the European market the same secure and intuitive interface that we offer to Canadians," stated Thomas Jankowski, Coinsquare's Chief Digital, and Growth Officer.
Coinsquare expands into European markets and aims for Japan
Until recently, this Canadian cryptocurrency exchange only operated across Canada, allowing Canadian users to become fully-authorized members just after they performed the required verification of identity. The same would apply to European users, as the platform would be a regulated one.
According to the company, the emergence on European markets and deals with local businesses would allow the "launch of fully white-labeled platforms that offer a consistent brand experience and are specifically tailored to individual markets and the needs of their clients."
On the other hand, in July, Coinsquare crypto exchange launched CoinCapital which since that registered with the Ontario Securities Commission (OSC) as an investment fund manager and market dealer.
However, all these achievements are not enough for the Canadian crypto exchange platform, and now Coinsquare aims to run its activity across Japan, as well. In this regard, they applied to Japanese financial authorities, the FSA. An answer is expected soon.