There's a new subject in the crypto space that is currently making privacy fans' skin crawl. Check out the latest reports below.
ConsenSys reveals disturbing data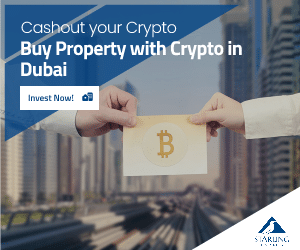 ConsenSys, the Ethereum studio behind popular crypto infrastructures such as MetaMask and Infura, is now formally collecting IP and Ethereum wallet addresses of users, according to the latest reports coming from Blackworks.
The firm revised its privacy policy on Nov. 23 to notify MetaMask users that it would hoover up the data when using Infura as default Remote Procedure Call (RPC) provider.
It's also been revealed that alongside IP and wallet addresses, ConsenSys says it collects the following:
"usernames, passwords and gender information, as well as financial data such as asset holdings, bank account numbers and bank routing numbers (MetaMask supports Visa and Mastercard purchases for crypto)."
The same online publication notes that in cases where a user utilizes their own Ethereum node or a third-party RPC provider, then neither Infura nor MetaMask will collect IP and wallet addresses, ConsenSys said.
ConsenSys later addressed the controversy in a blog post.
"The updates to the policy do not result in more intrusive data collection or data processing, and were not made in response to any regulatory changes or inquiries," the firm said.
IP address and wallet collection is not Infura-specific and consistent with how web architecture works, ConsenSys said.
Crypto bear market
Financial advisory firm deVere Group CEO Nigel Green is optimistic that the crypto bear market is only a few months away from coming to an end.
Green said that the prices of Bitcoin (BTC) and other crypto assets would rise once inflation starts slowing down, and the central banks begin loosening monetary policy.
He believes that the assets that depreciated following the rate hikes such as cryptos could start rallying in April 2023. Stay tuned for more news.