CPI Technologies is a decentralized company that provides development, deployment, and maintenance of finance and blockchain solutions. They are focused on highly scalable, intuitive and secure blockchain software.
CPI technologies provides a comprehensive package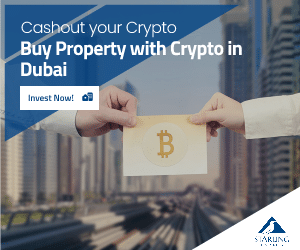 CPI Technologies brings support of professional marketing tactics integrated into the development of the software.
Their workflow is carefully designed by the marketing and IT teams. Here's what the package includes, according to the official press release:
Planning and Analysis
Architectural Design
Software Implementation
Testing and Integration
Marketing and Promotion Strategy
Launching of The Platform
Measure and Optimize
CPI offers more levels of blockchain software development, starting from scratch and up to an entire ecosystem.
Blockchain software and marketing
In terms of blockchain software, the company provides a crypto exchange platform for fiat, crypto or tokenized assets, they provide blockchain development from new crypto to a full enterprise-level blockchain, and they can also implement POS for clients.
Regarding the marketing offerings, CPI Technologies brings the best of marketing strategies.
Their solutions include digital media marketing, social media marketing, sale strategies and organic and paid traffic.
CPI Founder, Marvin Steinberg has recently addressed the company's growth and said: "Since its inception, CPI Technologies has delivered successful projects, one after another."
He continued and detailed that "My team has more than 47 completed projects that have processed more than 32,000 BTC and helped increase sales by 182% through analysis, split-testing and continuous optimization of the customer experience. We know what to do, where and especially how to do."
What's next?
CPI Technologies is focused on developing leading crypto exchange platforms, and they also plan to expand.
The company has already revealed the new flagship platform that will go live in May this year, and it will aim only exclusive customers at first.
The company's CEO, Maximilian Schmidt (CEO) stated that this is set to revolutionize crypto markets, the real estate, crowdfunding, patent, certificate, and stock markets.