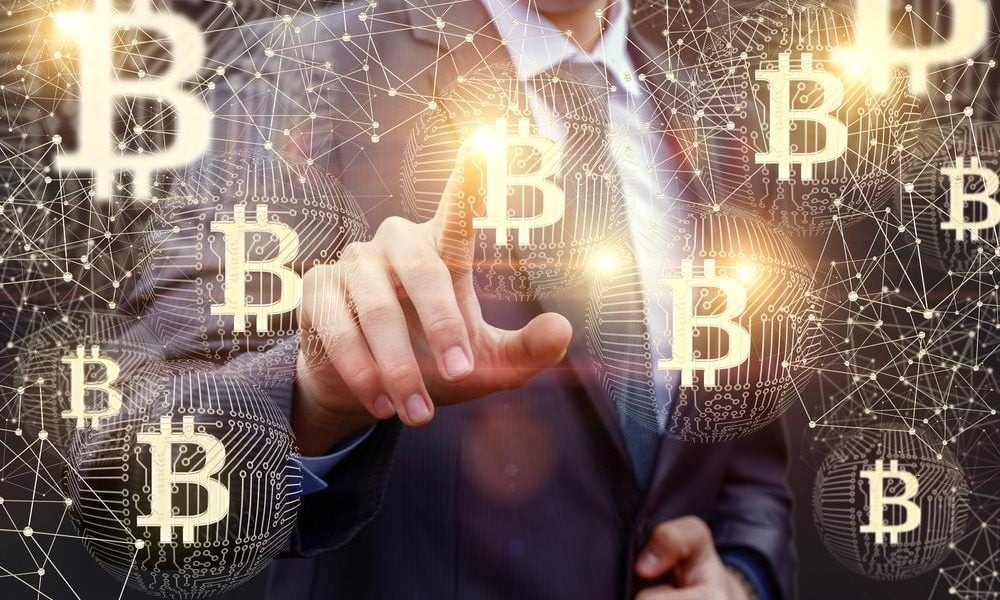 The mainstream crypto adoption has been one of the most important goals in the crypto industry, and back in 2019, there have been a lot of moves made in this direction, to support the massive goal. Things are still looking good in this regard in 2020 as well.
Institutional investors are a crucial element to help boost the adoption of cryptos, and more exposure and increased use cases for the digital assets are other necessary ingredients.
Central banks – money interaction to change
Experts at Deutsche Bank predict that besides the consequences that the coronavirus pandemic will be having on the global economy, this will transform the way in which central banks are interacting with money.
A few days ago, the largest bank in Germany tweeted an image of a Bitcoin symbol at the center of a digital network that links some fiat currencies including the euro, the yen, the British pound and the US dollar, according to the latest reports coming from the online publication the Daily Hodl.
The rise of central bank digital currencies
The researchers stated the following:
The COVID-19 pandemic is accelerating the rise of central bank #digitalcurrencies as many governments see the handling of cash as a potential risk factor. This will likely add to calls to move towards #digitalcash according to our #dbresearch colleague @MarionLaboure pic.twitter.com/TnotaTKouK

— Deutsche Bank (@DeutscheBank) April 3, 2020
The official statement continued and revealed: "A once-in-a-century pathogen demands once-in-a-century solutions. An obvious place to start is to accelerate the inevitable shift toward digital cash."
Researchers were reportedly making a reference at an article entitled The COVID-19 Cash Out.
You should definitely check it out.
Speaking of Bitcoin, today the crypto market looks pretty bloody with the king coin and the digital assets trading in the red.
At the moment of writing this article, Bitcoin is priced at $7,301.90. It seems that the coin managed to find support above $7,000.