Crypto Adoption: Use Bitcoin And Binance Coin To Book Travel Plans
Mainstream crypto adoption has been one of the most important goals that the crypto market has had this year.
There have been a lot of moves made in this direction, and things have been going great, leading the industry on the right path.
Now, new reports emerge which are showing that crypto adoption continues to surge.
TravelbyBit teams up with Binance
TravelbyBit, an online travel agency that offers booking services for people who are using cryptos, teams up with the leading crypto exchange Binance to launch a crypto-backed travel rewards card.
The official announcement says that TravelbyBit Travel Card can be used to facilitate digital currency payments on large travel websites.
This works like a regular prepaid debit card, and it provides access to exclusive travel discounts and packages.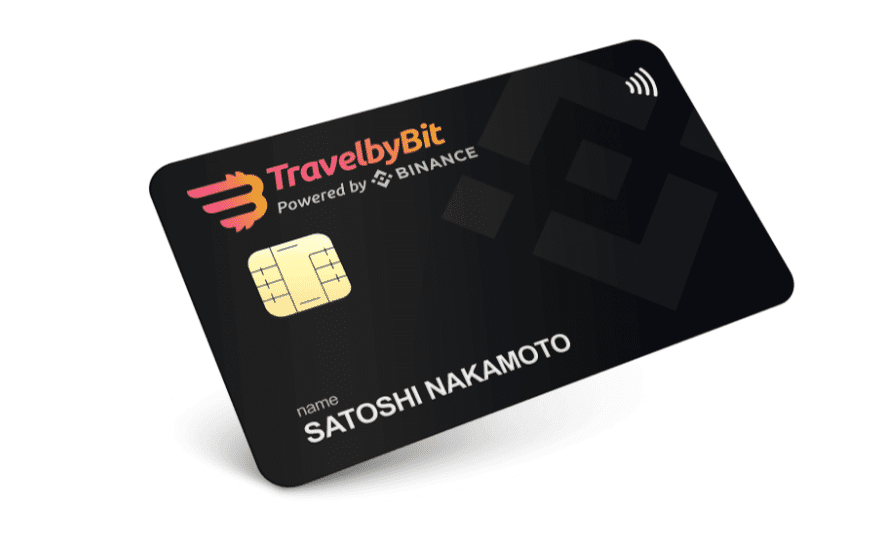 Users will have the opportunity to top-up rewards cards with cryptos that include the following: Bitcoin (BTC), Binance USD (BUSD), Binance Coin (BNB), and Ontology (ONT).
The travel card can be used across multiple websites
The travel card may be used to pay for flights and make hotel reservations via widely-used online travel websites which include the following: Agoda, Booking.com, Ctrip, Expedia, and TravelbyBit.com.
It's also worth noting that the card is scheduled to launch early next year and it will first start to roll out to travelers visiting Brunei, Cambodia, Indonesia, Laos, Malaysia, Myanmar, the Philippines, Singapore, Thailand, Vietnam, Australia, and Europe, according to the latest reports coming from the online magazine the Daily Hodl.
More BTC ATMs for the holidays
Speaking of crypto adoption, not too long ago we reported another piece of great news.
Simon Malls managed to roll out new BTC ATMs just in time for Black Friday and Super Saturday.
The launch was designed to offer BTC mainstream visibility and massive exposure during the biggest shopping days of this year.