Tallinn, Estonia, 25th September 2018 – CoinMetro has today unveiled its public beta, which allows users to try out the platform with simulated trading. The beta includes an exchange and a multi-currency wallet, and represents the final step before the full launch of CoinMetro, expected to go live in Q4 of this year.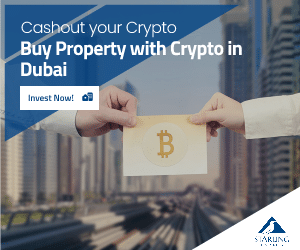 CoinMetro's beta exchange is divided into two versions. Its 'simple exchange' screen presents bare-bones options and is aimed at beginners or those looking for a basic exchange experience. Customers are guided through a step-by-step process for buying and selling crypto, with explanations at each period.
The 'intermediate exchange' offers a greater range of features for price monitoring and analysis. Here, users will find multiple charting options, including candle, mountain, bar, and line charts. An adjustable price history for cryptos, fiat currency, and cross charts between two selected currencies can be found at the top of the screen.
'Exchange cards' present price and volume information. Here, quantities can be tuned with a selection slider, and confirmed with double-click execution. A "QuiXchange" allows users to save combinations for later, enabling rapid switching between trading pairs.
The beta features BTC, ETH, XRP, LTC and BCH, as well as the Dollar (USD). It also introduces new community features, including the ability for users to chat with others within the platform.
Kevin Murcko, CEO at CoinMetro said: "Crypto needs a marketplace that is accessible to all – one that caters to both beginners and advanced traders. With our current version now live for the public, we're showcasing just how far we've come in achieving that goal. Our web-based beta has been built with ease of use in mind and is a major stepping stone in terms of our ultimate goal of producing a fully-integrated and regulated exchange, trading, and ICO platform.
"Creating a user-friendly experience for this open beta – one that doesn't exist at the expense of functionality – has absolutely been front of mind for us. We've listened intently to all the feedback we received during our closed beta, and have implemented as much as possible for the open beta experience. We really value the CoinMetro community and their continued support, and we're looking forward to receiving valuable feedback during this period."
The trading platform and ICO platform, as well as additional investment options, such as professional asset management and crypto ETFs, are currently absent in the beta version. Multiple fiat currencies (EUR, USD, JPY, GBP), also currently unavailable.
These features are anticipated to be ready for the full launch of the CoinMetro platform – a combination of a crypto exchange, a trading platform, and an Initial Coin Offering (ICO) platform.
Users can now sign up to the beta here: open.coinmetro.com