There have been a lot of moves made in the crypto space regarding more clarity and regulation involving the digital assets.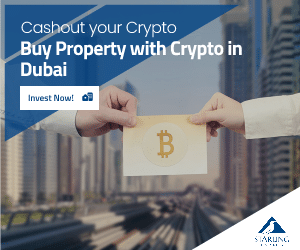 This is one of the most important ingredients for mainstream adoption, and that's why it holds such great importance.
US SEC's Jay Clayton releases an update about regulation
The US SEC chairman Jay Clayton appeared on CNBC.
He released an update on the entity's stance regarding the approval of a Bitcoin exchange-traded fund and whether or not innovators in the crypto space have been able to satisfy the concerns of the regulators involving security, manipulation and implementing consumer protection,
We've already addressed the importance of having regulation in the crypto space because this would build up more trust.
More trust means more institutional investors coming to the crypto space.
Critical validation for the industry
The regulator could approve the first fully regulated BTC exchange-traded fund, and this would offer the industry critical validation.
"The short answer is 'yes'. But there's work left to be done. Those were not trivial questions: how do we know that we can custody and have a hold of these crypto assets," Clayton said.
He continued and explained, "That's a key question. An even harder question, given that they trade on largely unregulated exchanges, is how can we be sure that those prices aren't subject to significant manipulation."
Clayton also said that "Now, progress is being made but people needed to answer those hard questions for us to be comfortable that this [Bitcoin ETF] was the appropriate type of product."
You may recall that the Commission has rejected or delayed every Bitcoin ETF proposal that has been submitted.
A few days ago, we were also reporting that regulation is on its way to the crypto space.
In a statement that has been prepared the other day for the Economic and Monetary Affairs Committee of the European Parliament, Christine Lagarde, chairman of the International Monetary Fund, talked about the importance of emerging technologies.