We've all heard of cryptocurrency, and some of us have used it to make payments to our best online casino. However, there's more to cryptocurrency than making money, payments, and many other things.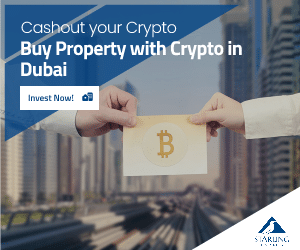 Come with us as we take a look at what you need to know when you decide to get serious with cryptocurrency. 
What To Look Out For
When investing, it's important to have a list of things that you are looking for, especially when it comes to cryptocurrency. Not all cryptocurrency is the same, and although they all fall under the same umbrella, the way they operate may differ. 
Below we take a look at a few things you need to look out for before investing in any cryptocurrency. 
Check the Performance
We've all heard someone who's making investments tell us that we need to purchase stock when the rates are low. However, with crypto, you might want to be careful. Below we have a list of a few cryptocurrencies that have failed.
GetGems

Paycoin

Dogecoin

Ethereum's DAO

SpaceBIT
These had seemed like a good idea to invest in when the price was low; however, these ended up crashing. When investing in something, you want to take a look at what we call a track record. 
Looking at the track record of a cryptocurrency means that you are looking at the performance of that cryptocurrency. Although this may not always be accurate, it is a good way to see how the cryptocurrency has been doing. If the cryptocurrency is fairly new, you may want to conduct a lot of research in terms of its sustainability within the market. 
Look into Blockchain
Blockchain is a system that cryptocurrencies use to record transactions. It's important to know that not all cryptocurrencies use this method, as it mostly applies to cryptocurrencies using the peer-to-peer network. The blockchain is maintained across multiple computers, meaning that there is an increase in the computational power used to approve transactions.
There are different ways to approve transactions within cryptocurrencies, such as proof-of-stake, proof-of-work, and others. These operate differently, and to find what you are looking for, you may want to take a closer look into these to ensure that you are looking into buying the right crypto for you. 
Be Careful Where You Buy Your Crypto
Buying crypto has never been more simple, and with just a few clicks and a download, you can find yourself a proud owner of some cryptocurrency. However, is it that simple when it comes to cryptocurrency? 
The truth is that the platforms used to purchase crypto can sometimes be a scam, or you could have issues withdrawing your funds in the long run. Another thing to consider is that you input your personal information and banking details when using the platform. Many people have fallen victim to using or inputting their details and finding out that they have been scammed or robbed of funds in their accounts. 
For this reason, it's important to use a trusted platform to conduct all your cryptocurrency dealings. You can also take a look at a few reviews of the platform. 
You can find reviews by typing in the name of the platform and typing reviews at the end. You'll find different platforms offering different reviews.
Don't Sell Your Personal Belongings 
We've all been told about the amazing returns we could receive when we invest in crypto. When we're told to invest, it seems like a matter of urgency, and so we think of everything possible things we could sell to make an investment. This is where you need to stop and think carefully. 
Cryptocurrency is not a get-rich-quick scheme, and neither is it a guarantee. Every decision should be taken with caution and with a well-thought-out and calculated plan. Putting your home, car, or even valuables up for sale is not the right way to go about things. 
Ensure that the money you are using to purchase or make an investment is not money that needs to go somewhere important, or you might find yourself in a pickle.