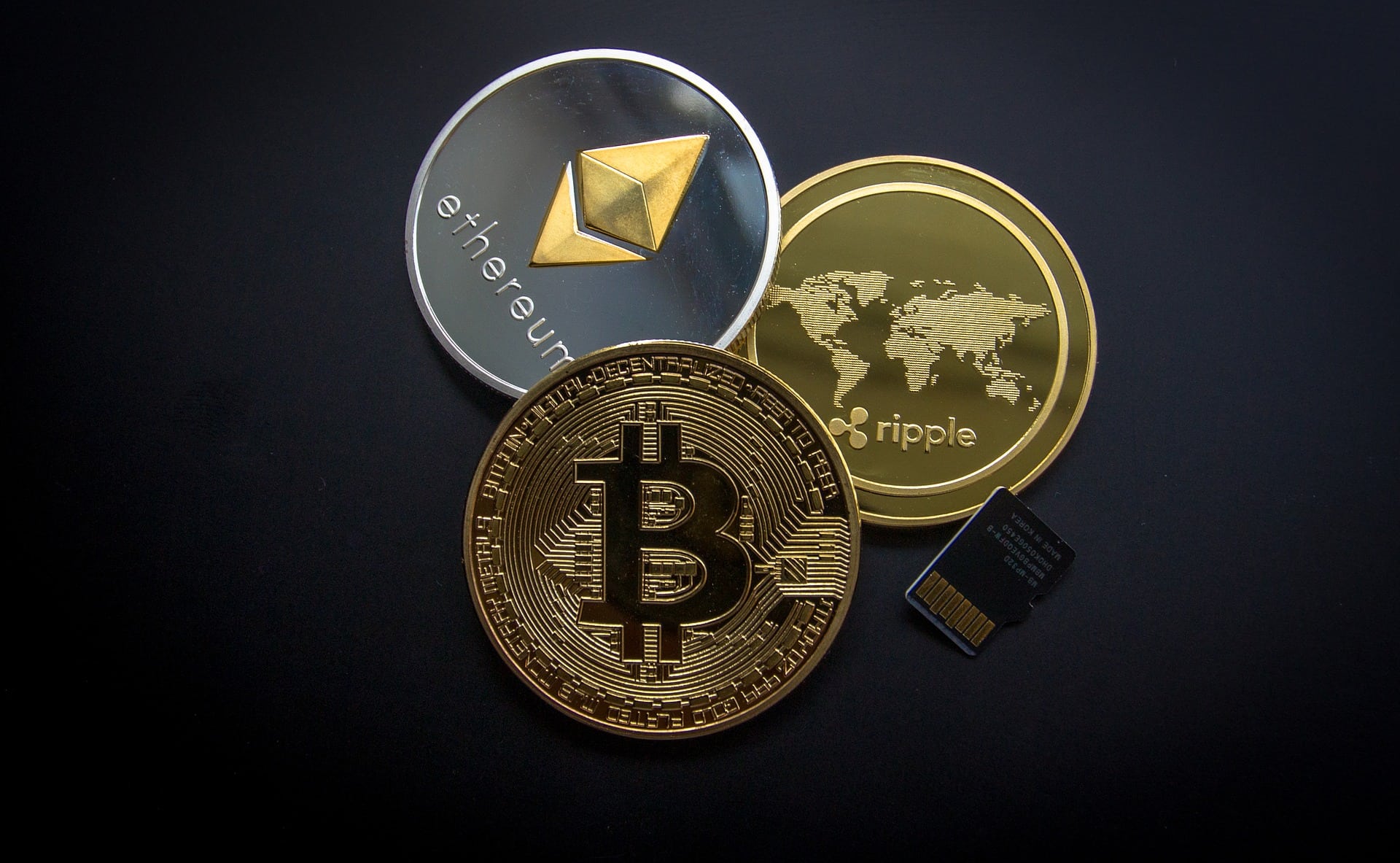 Imagine being a Korean or Taiwanese alt-coin investor with no fiat on hand and unable to take advantage of the low market prices now seen in crypto, or being a new and potential investor in the same predicament. Enter the lunar new year and the accompanying tradition of giving little red, green, or other-colored envelopes filled with cash to single people and young people. (And not to forget the increasingly common practice of sending digital envelopes filled with credit or crypto).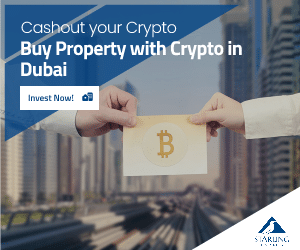 After this Friday, when these paper and digital envelopes are sent and received worldwide as part of the lunar new year gift-giving tradition, that problem of crypto-investment insolvency will have been solved for many—potentially tens of millions of new or returning alt-coin investors who will raise their investment voices in a phenomenon soon to be known as the crypto Lunar Howl of 2018.
LUNAR NEW YEAR MIGHT SEND PENNY CRYPTOS & MAJOR ALTS TO MOON
Alt-coin markets are in perfect shape for this investment push that could eclipse the Wall Street Rush of 2017. The crypto Lunar Howl's title references the 2018 Chinese lunar new year's Year of the Dog, as well as Ozzy Osbourne's seminal 1983 anthem "Bark at the Moon," a sublime and contrarian psalm of electric crash-guitar to the dark energy of the cosmogony.
Though there are no comprehensive statistics on the exact amount of money that will influx global markets because of these lunar new year gifts of cash, credit, and crypto, it could be as much as $350 billion or more based on an estimated percentage of total lunar-new-year spending in the countries that celebrate it, including of course South Korea, but also Taiwan, Hong Kong, Macau, Singapore, Indonesia, Malaysia, the Philippines and quite a few other countries and territories where the lunar new year is celebrated as a significant socio-cultural festivity on par with the American Christmas holiday (and where there are plenty of legally accessible alt-coin exchages). How much of that envelope fiat will make it to the crypto markets? The answer will be clear by the end of the month.
Conspicuously, China has been left off of this list. Not because it doesn't celebrate the lunar new year—far from it—as China is the largest country that celebrates a lunar new year festival and is also the country with the largest gross-spending in relation to a lunar new year festival.
China has been left off of this list because it is increasingly closing cryptocurrency markets and reinforcing a national firewall known as The Great Firewall of China in order to deter Chinese investment in cryptocurrency.
However, these Chinese laws meant to deter crypto are not being enforced and it is difficult to do so, according to numerous news reports and industry-expert opinions, such as that of George Kikvadze, Vice-Chairman of the Board at Bitfury USA, who tweets on February 12 that "China's negative stance on Bitcoin & Crypto has be[en] already priced in [/] What many failed to grasp – impact of the Testimony of CFTC and SEC Chairs! Go get more Bitcoins until too late!"
And what that means (between the lines) is that even though the Chinese government is trying to strictly regulate crypto, Chinese residents are figuring ways around the limitations, sending money offshore to relatives and friends who can invest it for them, or working through ftp connections to access offshore crypto exchanges, and other means.
Crypto market prices are lower than they have been in months. Simultaneously, in a few days from now, hundreds of millions of lunar-new-year celebrators worldwide will be holding envelopes filled with cash and wondering what exactly to do with their money. Did anyone say crypto? (Get your sharpies, proof of residence, and government IDs ready!)
HISTORIC LUNAR NEW YEAR INFLUENCE ON CRYPTO
Though everyone talks about the huge gains to the crypto industry from the Wall Street Rush of 2017, which for BTC was comparably marginal—approximately 200 to 400 percent gains, considerably better for ETH with 600 to 800 percent gains, and best for XRP with 1,000 percent to 1,200 percent gains, all depending on the date that you delineate the beginning of the Wall Street Rush to the day that you mark its dumping trend—that dialogue unjustly shadows the real momentum for the year, which started just after the lunar new year celebrations of 2017.
An analysis by cryptogazette.com of market charts viewable at coinmarketcap.com shows that the year's crypto momentum began on February 6, 2017, which initiated crypto markets out of a slump that had existed in the previous weeks, much like the slump that crypto markets have seen at the end of January and the beginning of February this year. That momentum started one week after last year's lunar new year, which was celebrated on January 28—just enough time for an alt-investor to open an exchange account and transfer investment start-up-fiat from a bank.
Analyzing the charts, we can see that just before the lunar new year celebrations of 2017, Bitcoin (BTC) was valued at about $919. But by March 6, a little more than a month after the influx of cash filled new year envelopes, the Bitcoin (BTC) market was up by about 35 percent, posting a BTC value of $1,275.
And that was last year, when the crypto markets were filled with more FUD than ever, and were much less known to the popular average-joe investor. This year however—after American officials publicly recognizing the need to mainstream crypto in ways that will not damage the industry; Korean officials back-tracking against initially hard stances against crypto; and Indian finance officials doing the same sort of political back-tracking—much of the FUD around crypto is congealing like cheese curd, and this FUD should soon be similarly scooped out of the crypto conversation, leaving a hefty and solid block of tasty artisan crypto-cheese for the world to nibble on and enjoy.
This year, the crypto Lunar Howl could easily push prices past the generally 30 percent rise in alt-coin value seen after last year's lunar new year celebrations, and could feasibly push the crypto market cap past the half-trillion USD mark—helping the crypto markets reach that ever-so-close but seemingly always-elusive grail of a $1 trillion USD market cap.
So in the end, do we really need to explain why Dogecoin (DOGE) promises to lead the pack in gains after the cash-envelope-proliferation of the imminent crypto Lunar Howl? If any coin is going to bark at the moon, it is surely going to be DOGE. After all, the lunar new year's cylical festival is strictly symbolic, and a bet on DOGE is equivalent to a bet on the verascibility of the lunar calendar manifested in the newest totem of living civilization—the many markets of cryptocurrency. As DOGE co-founder Jackson Palmer himself tweets in January 2018, "i think it says a lot about the state of the cryptocurrency space in general that a currency with a dog on it which hasn't released a software update in over 2 years has a $1B+ market cap".
So this lunar new year, consider properly preparing for the crypto Lunar Howl to see exactly how myth and symbolism can make themselves fiscally known in the modern age. Watch Dogecoin (DOGE) $.005 at press time, as well as all penny alt-coins such as TRON (TRX) $.055 at press time, VERGE (XVG) $.055 USD at press time, and other penny alts, plus of course the three major alts Bitcoin (BTC), Ethereum (ETH), and especially Ripple (XRP) whose notable mainstream adoption may offer the new and long-term investor peace of mind and a possible best-bet at a sensible long-term investment.
DISCLOSURE: I own some XRP and other altcoins but not much and I don't day trade. I plan on buying some Ethereum and Dogecoin as soon as I get a little red or green envelope. (That's not likely considering that I am Mexican and not Korean or Chinese). I am not a financial advisor and I would not recommend speculating on crytpocurrency with any more fiat that you are truly prepared to lose.