DACC and TRON's Cooperation has resulted in the launch of DACC Artificial Intelligence Project "HashAI" on TRON protocol.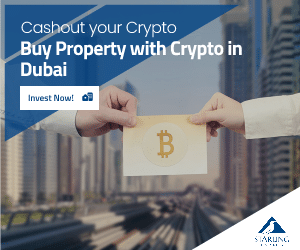 The content –based public chain DACC announced the successful launch of HashAI, a tool that can be used for money transfer and smart contract calls in blockchain using voice queries. HashAI is now connected to TRON Network, Slack, Google Assistant and Google Home.
HashAI makes it easy for users to purchase coffee through Google Home and pay with TRX. It also supports the transfer of TRX using voice queries with Bot on Slack.
After using HashAI, "all transactions are immediately available to be seen on the TRON main network".
"HashAI is an attempt to expand TRX payment scenarios with artificial intelligence, while more cafés and chain industries around the world are expected to accept TRX payments for transactions," an update by DACC has reflected.
"At the same time, DACC will also help promote "HashAI" by tapping into its own global community that has 1,000,000+ members, as well as through 499 Block, DACC's subordinate community media."
HashAI is an innovation of Sky, founder of the DACC Foundation, who has over ten years of experience in development of community and artificial intelligence products.
Sky believes that TRON has been leading the global market for bold innovation.
He said with the launch of HashAI on the TRON network, this project by DACC will certainly activate bigger global communities, bringing more convenience and solutions to global supporters.
Sky said: "Thanks for @justinsuntron & @Tronfoundation. HashAI will be the first dapp co-worked with Tron in 2019. Also we will announce this in our Korean meetup. DACC and Tron will announce more dapps cooperation in the near future."
On the development, Justin Sun, founder of TRON, said, "I personally pay great attention to community DApps and tool DApps. In addition to the decentralized game industry that we have been cultivating, the community and tool category is also actively explored by TRON. Now that TRON and DACC have reached a consensus, I believe that launch of the AI project "HashAI" is indeed an action that conforms to the times. Also, TRON has always been aware of DACC's efforts and contributions in the application development and the global community development. I hope that both parties can jointly develop "HashAI" in order to better serve the community members."