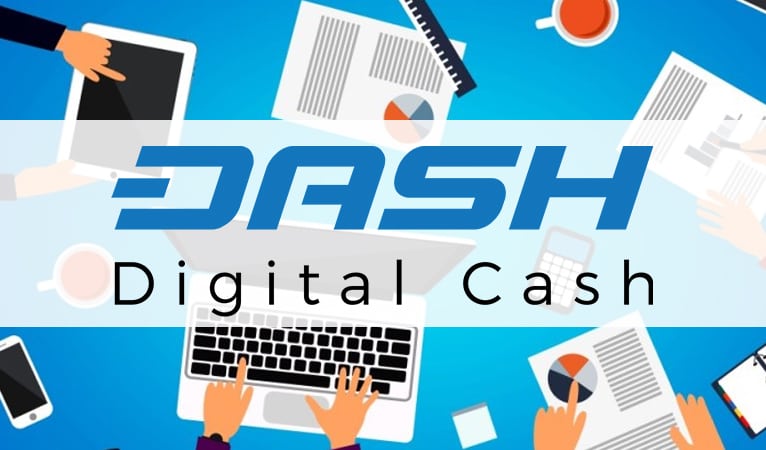 The competitive train among Cryptocurrencies is never ending. All are fighting to be the best coin in the crypto space. While blockchain technology, at its early stage, was criticized for lack of scalability and limited transactions per seconds and per day, many cryptographic projects took up the challenge to reform payments and transactions history, shutting naysayers up.
After a previous like no other 700,000 transactions achieved by Dash (DASH) Cryptocurrency in a day in July 2018, the altcoin is here again to wow the world with a ground breaking history in the blockchain sphere as it aims for 5 million transaction in 24 hours.
In a stress-test which was scheduled to start on November 11th, the team behind the altcoin was determined to showcase the potency of Dash protocol and its scalability with record number of transactions that has never been achieved by any blockchain based Cryptocurrency.
The team said: "this will be setting a cryptocurrency record and demonstrating the power of the Dash network. You do not want to miss this!"
Bitcoin Cash (BCH) is the present champion with a record of 2.1 million transactions in 24 hours which was achieved in September 2018.
The International Outreach Coordination Director of PR/Media and Webmaster, Mark Mason in a statement said Dash will be achieving the goal "by filling every two megabyte block which takes place every 2.5 minutes for 24 hours period."
Mason then called on lovers of the altcoin to visit https://stresstest.mydashwallet.org/ to see how Dash will make blockchain history again.
After completing the test, Mason revealed that Dash was able to achieve over 3 million transactions in 24 hours and the altcoin accounted for 76.4% of all transactions performed on Cryptocurrencies.
"The Dash stress-test has now finished. What an epic 24 hours that was. On behalf of the Dash community, I would like to extend a big thank you to Delta engine and mydashwallet for orchestrating the tress-test. This tress-test is not just for bragging, we need to test the blockchain to its limits to identify problem areas to improve upon," Mason stated.
Furthermore, Manson said the development proved wrong those who claimed on-chain scaling is impossible.
He added that the team has been able identify necessary improvement areas as they prepare for the next stress-test which will take place after Dash's 0.13 upcoming release.