Dash (DASH) cryptocurrency is yet to jettison its adoption strategy – merchant adoption, as it continues to make tremendous inroads with the tactic, especially with a new one which came alongside a partnership.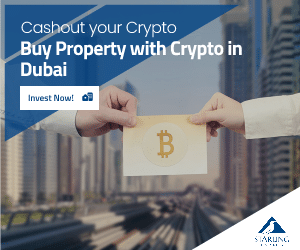 Known as a Dash Embassy, D-A-CH officially signed a partnership with an Austrian Fintech company, Salamantex, specialized in payment system for Cryptocurrencies through point-of-sales system.
The partnership, according to D-A-CH made way for the integration of Dash into Salamantex's Crypto Payment Terminal SX1801.
So far, Salamantex has witnessed massive adoption since the unveiling of the terminal in December, riffing to a level where over 500 stores in Austria and Malaysia rely on it for crypto acceptance.
Commencing the company with the motto "the easy way for crypto pay", the CEO of Salamantex, René Pomassl, stated that the firm's "goal is to create a simple solution for paying with cryptocurrencies in normal shops".

"With this cooperation we are taking a huge step forward towards realizing a payment ecosystem, where paying with cryptocurrencies is absolutely easy for everyone", Pomassl added.
Due to the flexibility of the Crypto Payment Terminal, it has been tagged a unique facility with great versatility.
Aside cryptocurrency payments, Salamantex's terminal also accepts debit/credit card payments with the installation of an additional software.
Added to the advantage offered, merchants can easily integrate SX1801 into their existing POS software, making bookkeeping at the end of the month a piece of cake.
Pomassl, in another statement said: "We think this feature will make it much easier for many traders to enter the world of cryptocurrencies".
The CEO said the innovative idea was born out of the need to create more crypto acceptance points in central Europe. Salamantex makes it easy for crypto enthusiasts to have an alternative means of payment in restaurants, supermarkets and other daily transactions point.
The CEO of Dash Embassy D-A-CH, Jan Heinrich Meyer, in his own statement said:
"Companies like Salamantex will ensure that the adoption of cryptocurrencies is progressing faster than many currently suspect."
Salamantex disclosed that it has initiated Bitcoin, Dash and other coins on its platform for trade.