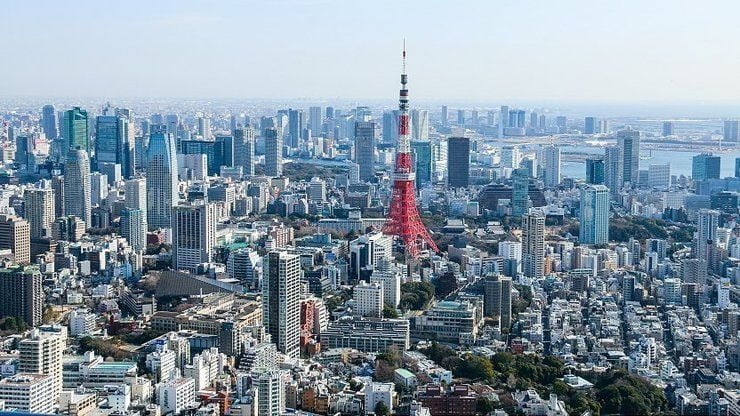 In Japan DeCurret is a bit more than a crypto exchange. DeCurret multiple times created initiatives for Cryptocurrencies to be used as payment methods and to be used on day to day services and operations. The first approach from this Exchange was to use Crypto as payment for Japan's huge Public Transportation system.
During last week the Crypto Exchange announced that they issued more shares. 2,75 Billion Yen – around $25 Million USD – were the amount of shares created and sent to market.
This shares were created with 2 main purposes: To promote the expansion of Cryptocurrencies and make people more interested in having the possibility to use them as payment in all possible services; To make the transactions and paying methods better. To enhance them in order to make it smoother and easier to adopt and adapt.
New Japanese Crypto Rules starting in May
Regulatory challenges are on the way to Decurret. Although the Crypto Exchange is operating now over one year, since April 2019, as a Registered Crypto Exchange in the Financial Services of Japan. This challenges are to be expected on the beginning of May.
The Regulatory Laws in Japan are already being placed and enforced.
Big Regulations are coming into effect. A big change on the Financial Instruments and Exchange Act (FIEA):
Such as revisions and regulatory measures over Initial Coin Offerings (ICOs), and Security Token Offerings (STOs).  
Regulations over the Trades or any Crypto Asset derivatives will also take place under the Financial Instruments and Exchange Act.
Tighter Laws and Regulations will start in Japan from May 1st. It can be seen badly, although this will prevent scams and thefts. Besides that, this measures do help this Japanese Crypto Exchange in terms of its intent to create more Legal payment methods and to engage more and more day to day services and activities.
Crypto as Payment Method for Japan's Public Transportations
COVID-19 made people stay home and brought emergency states to every country. Including Japan, although it started later than in other countries.  Only last week on the 8th of April. But, the Japanese huge Public Transportations has been almost unaffected. Number of buses and trains has been reduced, but it did not affect the full stations with people waiting for their transport.
We find, even during this difficult times, Decurret is still fighting to creat the Crypto Payment method for East Japan Railway Company – JR East – which is one of the biggest investors in the Crypto Exchange. Decurret is proposing a system that will enable something called Suica payment card. To be issued by the Railway company and enable the Cryptocurrencies top up. Since last year, around 70 million of this cards were created and being used. In a country that has 125 million people.