Earlier this year CNBC –the popular business news channel- wrote, "Facebook is desperately trying to mend its damaged reputation following the continued fallout of a massive data scandal."
It was of course indeed referring to the Facebook-Cambridge Analytica "data hijacking scandal", as it was popularly dubbed.
CNBC continued, "In April 2010, Facebook announced the launch of a platform called Open Graph to third-party apps.
This update allowed external developers to reach out to Facebook users and request permission to access a large chunk of their personal data — and, crucially, to access their Facebook friends' personal data too."
And while the above CNBC report highlighted one particular case in point, online users worldwide are now becoming increasingly aware of how their data is being traded by the major players industry-wide and on broad scale – while the real data owners aka the app users and developers are not getting a cent –or very little- for it!
Enter: Mofiler
Please continue reading to see what the current data monetization challenges are and how Mofiler has arrived to give all parties an opportunity to share fairly in the proceeds. Now you can become part of the Mofiler success story as a proud owner of the CAPPI Utility Token and MOFX Security Token.
 Problem – Currently Only the Chosen Few Are Making Money from Our Data
Mankind is generating vast seas of data non-stop and 24/7. For instance, app users across the planet are generating 3,000 gigabytes of data every second of every day!
As can be seen from the above numbers, there are billions and billions of online devices being used around the world. And, together, consumers are operating their devices for 1.6 trillion hours each year.
It's no wonder then why data is popularly being referred to as the "oil" of the Digital Age – it sure keeps us going during these modern times!
The trend of data volumes being created by online users is also set to further skyrocket exponentially from hereon in. Industry forecasters predict that the current numbers may double or even triple in the next three years or so.
And, of course, like oil, the data that we continue to create every second of every day has significant value. In fact, many multi billion dollar companies have been built on monetizing our data alone. Unfortunately though, only the chosen few get to benefit from the behavioral data that we are creating.
The top 5 giant tech companies who specialize in monetizing our data are together worth around 3.5 trillion dollars (USD). At the moment these mega corporations are essentially enjoying free reign in a data monetization market valued at $250 billion every year. Furthermore, the market is forecasted to grow by 11% annually to reach $595 billion by year 2025.
From the preceding paragraphs it is clear that there is a huge demand for consumer behavioral data in the digital marketplace. Various businesses across all industry sectors are using statistical consumer data in their everyday planning activities.
For instance, advertising companies employ user behavior data to make their campaigns more targeted and effective. While manufacturers use the information to make better products, suited to the preferences of their customers. And financial institutions also mold their new service offerings and loan packages in line with user likes and dislikes.
To obtain the market intelligence which they require as explained in the preceding paragraph, such enterprises purchase the user behavioral data from the "top 5" tech companies. The top 5 are sitting on unfathomable, vast pools of user data which they sell to the businesses by means of intermediaries such as "data brokers".
The top 5 are enjoying such an advantage that their own apps –which represent only the top 1% of all apps in the market- are making 95% of all data monetization revenue in the entire industry!
This of course leaves very little revenue for other app developers and therefore a large percentage of such apps fail. Also, the businesses wishing to purchase data, have very little choice other than to deal with the top 5 giants and their brokers.
While, at the same time, the online consumers who actually generate the very valuable commodity known as "behavioral data" are getting no remuneration whatsoever!
Please continue reading for an extensive and detailed account of the current data monetization problem as explained in the Mofiler whitepaper.
Solution – Mofiler Levels the Playing Field
Mofiler is the first data monetization marketplace where everyone gets their fair share.
The Mofiler ecosystem allows all participants equal and unhindered access to data trading opportunities. Mofiler's democratic data monetization platform breaks the autocratic stronghold which the handful of mega corporations are currently enforcing on the entire world.
Mofiler gives everyone –small and large- an equal opportunity to obtain the best data monetization deals for themselves in a direct, peer-to-peer (P2P) marketplace where democracy rules.
This means fairness and equal opportunities for all and the larger players don't get to dominate based on their vast size.
On the Mofiler decentralized data marketplace, app users, app developers and data buyers can trade behavioral data in a secure, automated and fair way.
The Mofiler global blockchain platform can be accessed from anywhere in the world and 24/7. Transactions within the Mofiler data monetization ecosystem are highly automated and occur by means of blockchain Smart Contracts.
Anyone can therefore participate with the greatest of confidence in the marketplace because counterparty trust is not required – once a Smart Contract has been agreed and activated, it cannot be changed or reversed by anyone afterwards.
The automated Mofiler marketplace further ensures that all transacting parties are accurately and timeously paid when transactions settle.
Mofiler for App Users
Everyday app users can easily, continuously and securely monetize their behavioral data that is automatically generated as they go about their regular online activities.
App users may register on the Mofiler platform and pre-agree the method of compensation that they require.
At the same time, Mofiler will guarantee that behavioral data will only be collected with the app user's permission, also in highly secure fashion and always anonymously.
Every platform user further receives a Mofiler e-wallet to send, receive and/or exchange their CAPPI tokens.
The Mofiler Wallet App also serves as a dashboard with settings from which users can control the access rights to their behavioral data.
Users can use the wallet dashboard to grant or deny access to anyone wishing to use their data, while they can also change the settings as many times as they wish.
Mofiler for App Developers
A major reason for the failure of apps worldwide is because app developers cannot generate consistent revenues.
Mofiler acknowledges this problem firsthand. And, at the same time, it provides a solution to app developers.
Mofiler monetizes user data the moment that such data is being created and all parties become entitled to their share of the rewards at that point in time. This ensures reliable and consistent revenue flows for app developers.
Other benefits for app developers include:
Mofiler is free for app developers.
Integration with the Mofiler platform is easy.
Identification is anonymous.
Complete transparency throughout – app users are always aware that their data is being collected. 
Mofiler for Data Buyers
Mofiler is also referred to as the "Data Producer" on the data monetization ecosystem.
As the Data Producer, Mofiler instantaneously puts the behavioral data up for sale after the collection thereof from app users, as discussed earlier.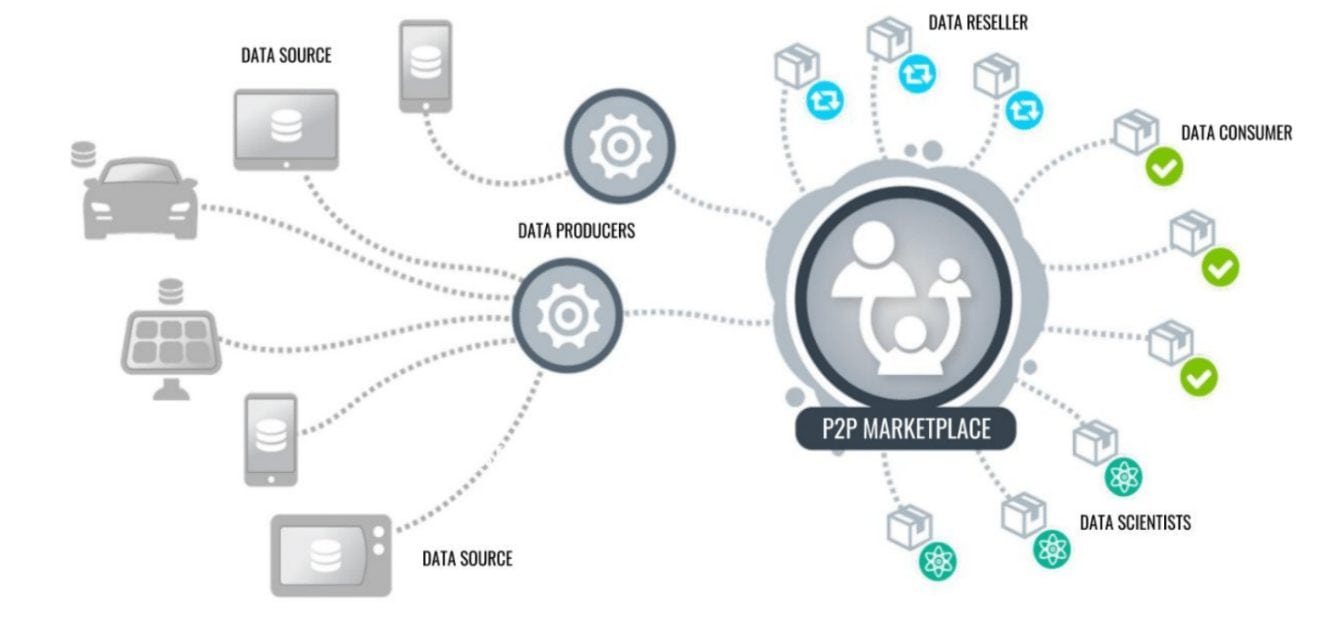 On the peer-to-peer (P2P) marketplace, Mofiler gives data buyers' easy access to the kind of relevant, meaningful data that is typically only available to the tech giants.
Data buyers, such as marketers, corporates, scientists and resellers now have, for the first time ever, almost instantaneous access to up-to-date, relevant and user-approved data, also in a transparent and easy-to-access format.
Data buyers can now effectively use the consumer behavior data -which they have purchased transparently in the open market- for innovative purposes such as the development of improved products and reaching new audiences.
GDPR Compliance
The General Data Protection Regulation (GDPR) is a stringent and comprehensive directive under EU law on data protection and privacy for all individuals within the European Union (EU) and the European Economic Area (EEA).
Please refer to the Mofiler whitepaper to read about how Mofiler complies to GDPR stipulations.
Further extensive information on the Mofiler decentralized global data monetization platform is available on the website and in the whitepaper.
The CAPPI Utility Token and MOFX Security Token
The CAPPI and MOFX tokens will represent the currencies of the Mofiler decentralized blockchain platform.
Further information on the sale of the tokens, Token Economics and Use of Proceeds is available in the Mofiler whitepaper.
A limited quantity of tokens will be released. Based on forecasts, it is deemed likely that the value of the tokens will rise in the open cryptocurrency markets in the future.
For further information on token ownership, please Join the Mofiler whitelist newsletter.
There is also an App Installs Incentive Program available to app developers and advertising agencies. More information is available in the Mofiler whitepaper.
Management, Milestones & Roadmap
Mofiler is under the capable management of a Leadership Team of eight skilled and experienced industry professionals. They are duly assisted by an Advisory Board.
The exciting journey of Mofiler started in 2016 and although several milestones have already been achieved, many more are planned for the future.
More information on the Mofiler Roadmap is available on the website and in the whitepaper.
Conclusion
It is high time that everyone can share fairly in the monetization of online user data – and not only the chosen few!
Thank you Mofiler for making that possible to billions of people around the globe.
References
CNBC – Facebook-Cambridge Analytica: A timeline of the data hijacking scandal