The crypto market receives with open arms innovation regarding fast trading. Deribit is the Bitcoin futures and options exchange, and now they're introducing the Deribit Perpetual.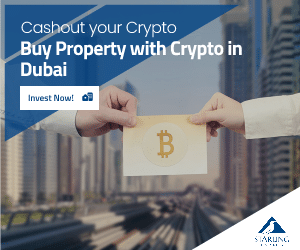 This is a trading product that tracks the Bitcoin price while at the same time also allowing highly effective trading and cost savings.
Deribit flaunts one of the most advanced trading platforms in the market which is able to handle thousands of order requests per second.
The best thing is that the transaction speed is a few milliseconds per hour.
Deribit is the third crypto futures exchange in the world
Deribit was founded by John Jansen who is an early crypto investor with extensive expertise.
In 2014, he developed a vision of an exchange where it could be possible to trade Futures, Options and more derivative products in the most secure, and highly performant environment.
Deribit went live back in June 2016, and it's currently the number 3 crypto futures exchange in the world and the top crypto options exchanges.
Deribit Perpetual is the most extensive product on the exchange
This is a popular product that tracks Bitcoin's price and allows traders to take positions without having to exchange any Bitcoin.
It also features low fees and allows traders to have a small capital outlay while taking large positions.
The product was launched in Beta two weeks ago, and, by now, it managed to become the most significant product on the exchange. It's currently responsible for more than 50% volume increase.
Perpetual, has faster trade executions, liquidation mechanisms, and enhanced transparency.
Main advantages of Deribit Perpetual
The most important benefits provided by Deribit Perpetual include the following:
Low Fees: charges of only 0.075% on market orders, paying 0.025% on limit orders
Extremely fast trading: is executes transactions in a few milliseconds
Stability: it makes continuous payments to keep the price of the Deribit Perpetual close to the Bitcoin price
High Leverage: traders have the ability to take up to 100x leverage
Fair Liquidation: it makes sure that the closing out of a leveraged trade does not hurt more than it has to.
It's also important to note that Deribit has designed a fair liquidation mechanism that always tries to bring the position back into compliance by closing it on an incremental basis. If a position is completely closed out, customers will receive any collateral leftover.
"The Deribit team is extremely proud of the Deribit Perpetual," stated Deribit CEO, John Jansen.
"We expect its execution speed, transparent pricing, and fair leverage mechanics will satisfy the growing number of traders demanding ever more professional products," Jansen further explained.
We recommend that you head over to the official Deribit website to find out more about the company and its innovative productDeribit Perpetual.