DMarket (DMT) just released news that the gaming platform has partnered with Unity Technologies, the world's most widely used Real-Time 3D development platform. The announcement was made on February 28th and it was a welcome relief for DMT token holders who are yet to get news about a listing of the tokens on any exchange.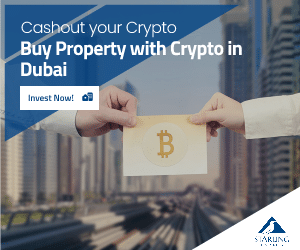 The FUD around the DMarket project and team is that they have not kept their promise of announcing a listing of the tokens on any exchange. Holders and believers of the project have been seen to be impatient on the project's Telegram group. Some have been saying that they'd want to get rid of their tokens as soon as possible because without a listing, the project looks like it is dead or even a scam; more so when you consider that the ICO ended on 1st December 2017. It has been over 3 months and still no listing.
But one can also argue that the DMarket team are exemplary individuals who want to get things done right and meticulously. When asked about why there is no listing via the Telegram group, the administrators state they are awaiting expert advice from their legal team. One explanation of this can be that they are looking for SEC approval to have the tokens listed as securities as is the case with what SiaCoin intend to do in March with a closed token sale via the same SEC.
Such a move to get SEC clearance would be in line with the major objective DMarket hopes to achieve. DMarket wants to revolutionize the gaming industry by creating a gaming economy that gives gamers the power to turn virtual items into real assets. These items will be bought and sold in a virtual market on the DMarket platform. The preferred currency for these items will be the DMarket (DMT) Tokens.
The gaming industry has a loyal base of 2.3 Billion gamers on different platforms and devices. That is approximately 30% of the global population. It is no wonder the gaming industry was valued at $100 Billion in 2016 and to possibly double by 2022.
If DMarket has set its eyes on conquering the gaming industry, then it is understandable that they want to iron out the legal work before listing the tokens or even launching a trading platform for digital assets. We all know that companies and projects can fail when the necessary laws and regulations and fine tunings are not considered from the start. Then it is a case of cat and mouse with regulators and private entities as can be seen with IOTA and MIT.
It is with this premise that a partnership with Unity Technologies is a sign of greater things to come. Unity Technologies has a democratized game development motto that is in line with the way blockchain technology works. They focus to make 2D and 3D interactive content as accessible as possible to as many people around the globe as possible. Unity based games will now be easily connected to the DMarket blockchain and make in game assets available for virtual trading and exchange.
Unity gamers and experiences have been noted to exceed 3 Billion devices worldwide in 2017 and installed more than 20 Billion times in the last 12 months. These are some impressive numbers.
The above figures of Unity's popularity can make an ICO investor in DMarket to yell out like the legendary Ric Flair complete with walking around an imaginary ring, 'Wooooo!'
The DMarket project already has a live 1.0 version of the marketplace and blockchain. The target market or economy is worth over $450 Billion and with only 49,497,194 Tokens sold and distributed, one can only assume that if DMarket were to even get 50% of this gaming economy, the price per token would be $4,545.
Imagine that!
[Photo: DMarket logo.  Source: DMarket.io]
Follow us on Telegram.